Super Mario Bros Coin Candies Are Delicious
Super Mario coins can now be gobbled up in the real world too, thanks to these gold foil wrapped chocolates – Coin Candies.  This marketing effort by Nintendo is supremely appealing, since the whole game was based on collecting coins and earning points too. These Coin Candies come packed in cute little boxes, stacked together and engraved with question marks. So, your quest will certainly not take you into strange worlds, on practically impossible but virtually possible journeys over clouds and below ground level, and in treacherous castles. All you need to do to collect coins is pick up one of these boxes and even better, pop them into your mouth (careful about the wrap, though!).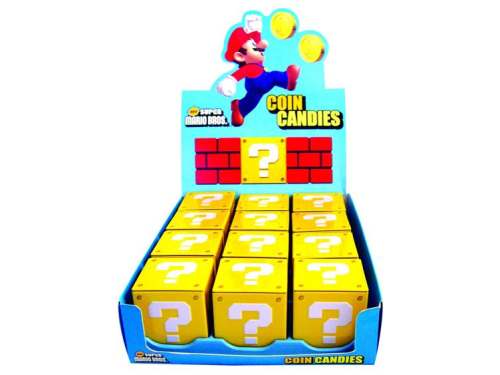 Super Mario Bros. has been the most popular game in the world for decades. In fact, everybody with gaming experience would have started off with the mushrooms and the piranha plants. This explains why every product inspired from this game finds takers across the world, regardless of its nature. The Coin Candies are no exception. We are pretty sure not just kids would love it. Agree? Then pick up a box for $4.
For more Super Mario based collectibles, check out the Super Mario Bandages and the Super Mario Bros Cupcakes.
Source: Nerdapproved