Super Mario Lights Up Your World!
Now Super Mario fans can have their own 'Super Mario' themed room. Super Mario lights up your world with this cool new lamp.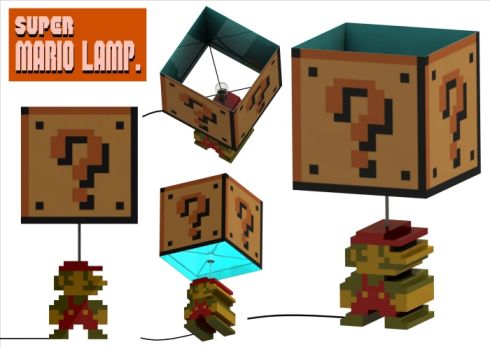 If you have always been a Super Mario fan, then you would know how refreshing the Super Mario game has been. With its cute and cool characters, Mario, Luigi, Princess Toadstool a.k.a Princess Peach, and the cute little mushrooms that were always bobbing around, Super Mario held the title of the best selling video game in those times.
The die-hard Super Mario fans who cannot ever get over Super Mario several collectibles are available, one of them is the new Mario Brothers Lamp which lights up your world just like it lit up your face whenever you played the game. Tom Leggett bring us the Mario Brothers Lamp design which makes us all very nostalgic. A true Super Mario fan would also like to have these Super Mario Pillows and the Mario Gaming Quilt along with the Mario Brothers Lamp.