Super Mario Goomba Earrings
When it comes to getting the attention of the ladies, it seems the bad boys always win. Super Mario and his brother Luigi are perfectly eligible young men, but this fan has her heart set on the mushroom land bad boys, Goombas.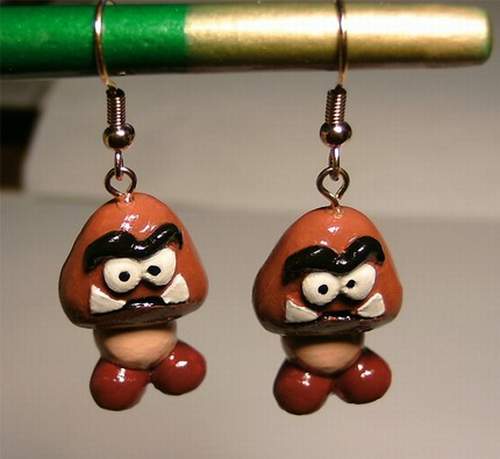 The dangling Goomba earrings will show off your love for the small bad guys who always seem to have an angry frown on their face. Apart from letting everyone know that you're a huge Super Mario fan, they may even act as guardian angels and fend off unworthy people. As Bowser's special lads, the Goombas have a lot of expertise in getting rid of people they don't like. Check out the sharp fangs!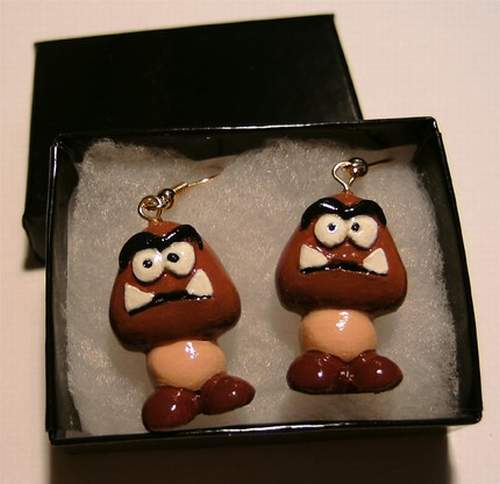 The Super Mario Goomba earrings are handmade and will be delivered in a black polished gift box at the cost of $10 at Etsy. If dangling earrings aren't your type then you can also opt for studs. Guys, fret not, the designer will recreate the Goomba earrings as cellphone angles for you. You should also pick up the Super Mario Brothers Keychains which also includes a Goomba keychain that lights up with fury.