Super Mario Brothers Tattoo Sleeves Look Awesome
Corey Jamison not only loves playing Super Mario but also inking the whole game scenario on his sleeves! The guy sure knows how much he loves his game and has created tattoos which were all designed by him. The graphic depiction of the gameplay is not only remarkable but totally cool. The bricks especially look to cool and you can perhaps get yourself a Super Mario Tattoo Sleeve, and tell everyone about your love for the game.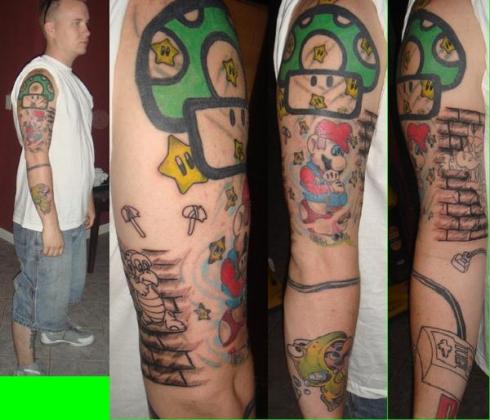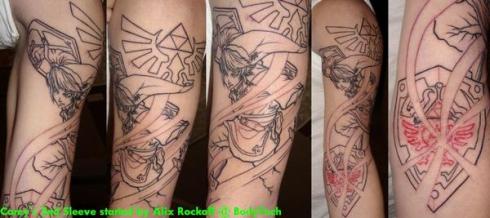 The whole thing must have taken quite a while and must have also hurt a lot. Such a detailed tattoo not only requires time and inking talents, but also the strength and tenacity to withstand the pain that one feels while being tattooed. I guess Mario and Luigi would be proud of this fanboy who went to such an extent to proclaim his love for the game.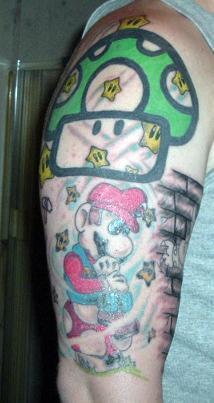 Corey hasn't been however, the first one to get Super Mario Tattoos. Here is a collection of Super Mario tattoos. You could also take a look at this Bloody Super Mario Sprite Tattoo which sends chills down my spine, and if you are crazy enough, you could also choose to get the Super Mario Brothers Back tattoo which looks incredibly painful to me.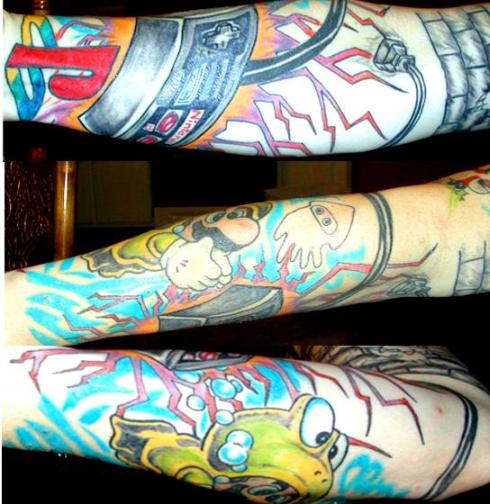 Great job Cory, and thanks for the info!