NES Controller Themed Acer Notebook Sleeve
Not every girlfriend would make her boyfriend a great NES controller sleeve just like Mendicon's girl did. The sleeve is an exact replica of the NES controller and it has been designed to use on the Acer Aspire One Netbook. Perhaps the sleeve is made of felt and cloth material and it looks soft and comfortable to hold!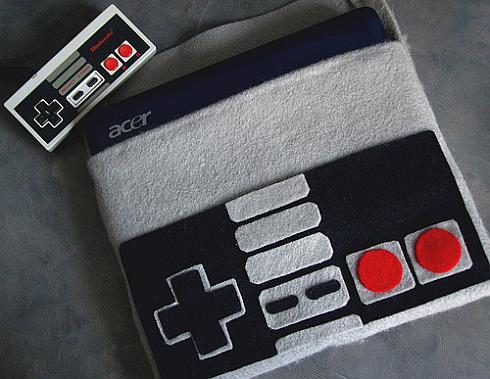 The lucky guy has proclaimed the sleeve to be the best in the world and that it was given to him by the best girlfriend in the world! I can almost see people turning green at that declaration.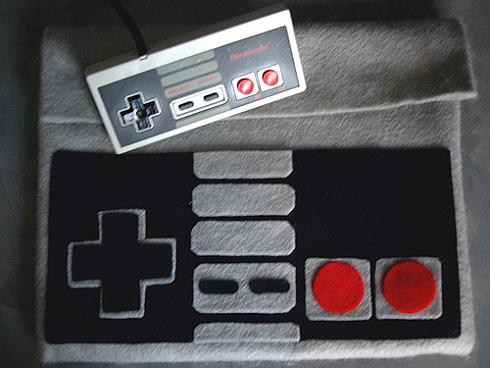 However, what is really cool is the Darth Vader sticker on his netbook for which I could actually kill! It is not however clear where he got the sticker but the sleeve definitely came from the girl who loves him a lot! It is not always that you come across such human interest stories in the world of geeks where everything is ruled and defined by specs and features.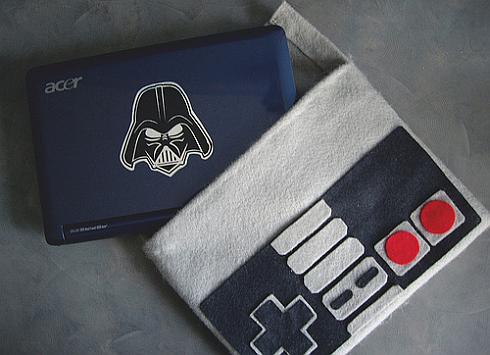 Such instances of love and warmth provide the human touch to a world which is dominated by gaming, gadgets, science and technology. If you are a guy and would like to give something to your girlfriend, you could give her the Sexy NES controller Bikini. If all this love and romance pisses you off, you can take a look at the scary NES Controller Skin Scarification.