Super Mario Brothers Mushroom Vibrating Massage Pillow Soothes Gamers
After so many hours of playing Super Mario Brothers, there is no doubt you may need some rest and the Mushroom pillow vibration could help give you that.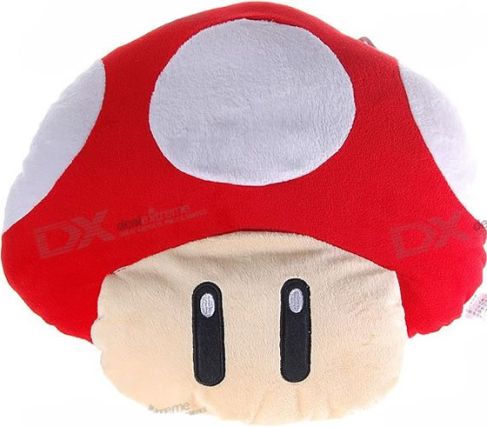 Some gamers need some pampering after reaching high scores, killing enemies and eating so many mushroom and powerups. This is a great Super Mario Bros accessory that is both cool looking and gives two features that are more than a little comforting. On the one hand, there is a good pillow to rest you head after hours of playing; on the other hand…massage vibration which is exactly what geeky gamers could wish for.
The Mushroom vibrating pillow costs $11.99 and consists of an on/off switch, led indicator, is 9V battery operated and also has a low battery indication.
Via: GeekAlerts