Super Mario and Luigi Dresser
The love for Super Mario Brothers characters keeps increasing and with this handpainted dresser artwork featuring both Mario and Luigi we can see it is apparent.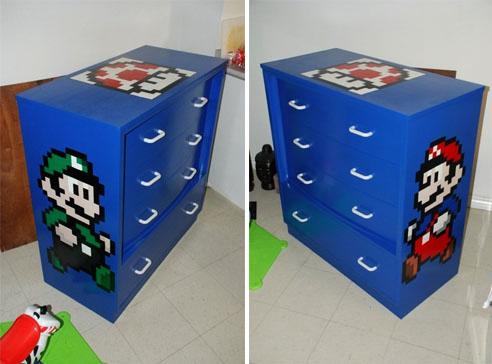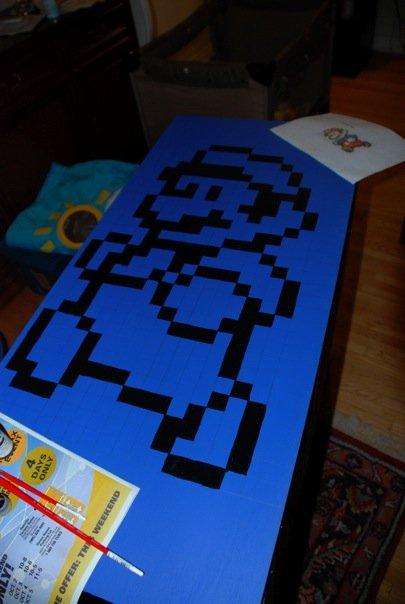 Semifrank has decided to create a beautiful dresser for his son which features two of the most popular video game characters ever. Super Mario and Luigi were handpainted with a blue acrylic based wall paint and then the actual characters used the respective colors in regular acrylic paints.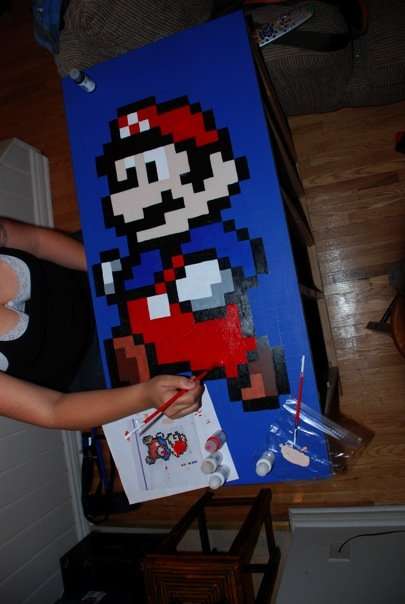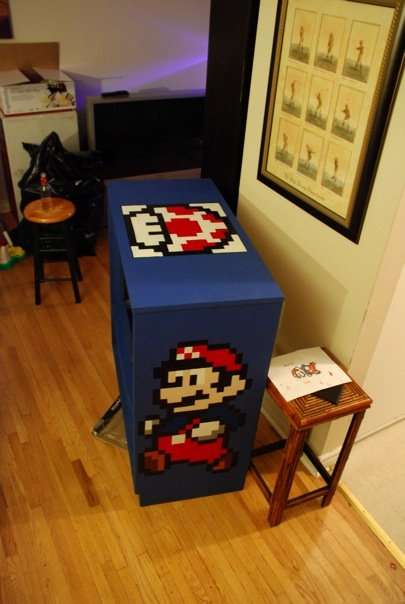 This would be a great surprise for a child even if they are not familiar with Super Mario characters. Just the color, shapes and images could easily make a kid happy.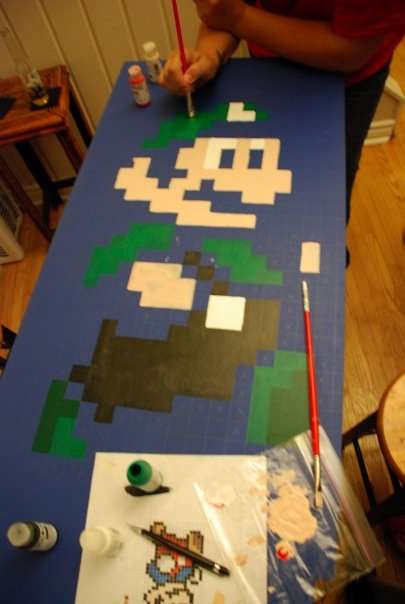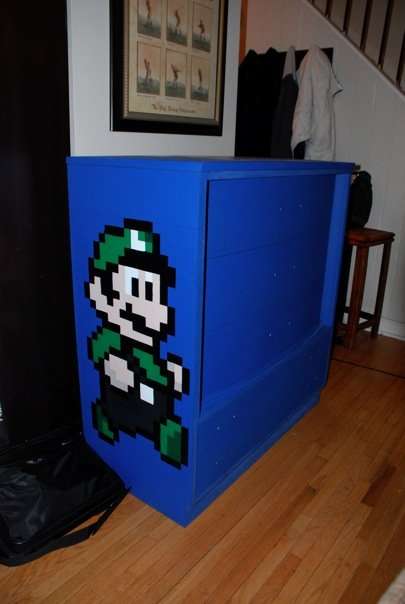 Via: SpriteStitch