Super Mario Brothers Mushroom Hat
Immersing yourself in the world of the Super Mario brothers may not be such an easy thing no matter how much you desire it. Trying to jump in through the LCD screen of your handheld isn't a very good idea but Super Mario fan Charlie Carter may have the right solution for you.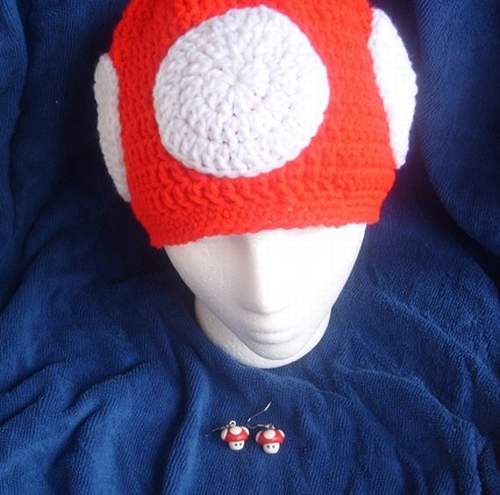 The Super Mario Mushroom Hats will give you the feeling that you are living your favorite game. You may not be able to fulfill your dream to be Mario or Luigi but you can still pretend you're one of the Toad people with this hat on. Along with the hat, you can even wear dangling cute little mushroom earrings to complete your Super Mario look.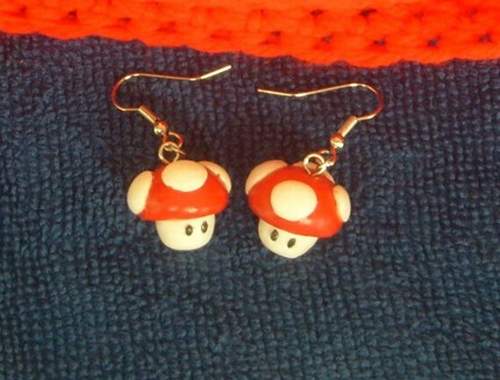 The mushroom hat is hand knitted from yarn and is available in any color of your choice though choosing the original white with red polka dots would give you the most toad-like appearance. The combo is $18 and would go along well with the Super Mario Shoes. If you are not into wearing the fantasy world of your favorite game then you could opt to display the Super Mario Bros Matryoshka Dolls to show your allegiance to them.