Super Mario Bros Slip-On Shoes Are Comfortable And Cute
If you are a diehard fan of the Super Mario series, you should check out the Mario slip-on shoes. They are colorful, cute and quite comfortable too (pictures suggest so!). We are not quite sure they are for adults though if we are to go by the image. In that case, you may still want to get them for your toddler. The shoes have neat Mario and Dragon images, something your ward might like for sure. With their canvas shoe base, we are pretty sure they will last all the running sessions as well.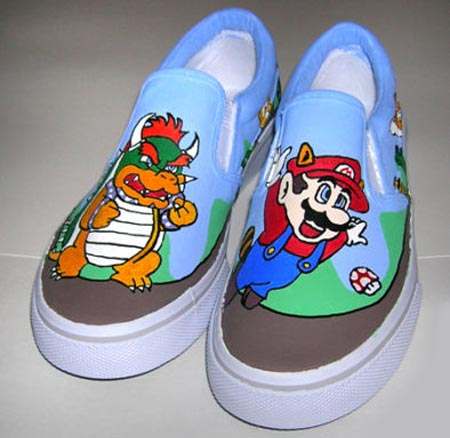 There has been a surge of Mario collectibles and products in recent times. We have seen shoes, keychains, pretty dolls, and even bandages. Although this is not a new segment, the shoe design certainly stands out for the fact that there haven't been a lot of slip-on concepts. Most importantly, they are primed for comfort and that's what we like about them the most. The padding around the ankle is ample evidence of this fact. If you are looking to put a smile on your kid's face, this is perhaps the best opportunity.
You could also check out the Super Mario Caps and the Super Mario Bros Bouncy Balls.
Source: Myconfinedspace