Super Mario Bros Bouncy Balls Are Cute Creations
It has been a while since we came across any cutesy character-inspired creations, so when we came across these Bouncy Mario Balls, our delight knew no bounds. Well, if images aren't suggestive enough, these are bouncy balls that enclose trinkets based on the characters from the Super Mario Bros. game. There are Bee Mushrooms, Boo Ghost Mushrooms, Life Mushrooms and the Fire Flowers, all playing their part in drawing your attention. For now, we can safely say that they have succeeded.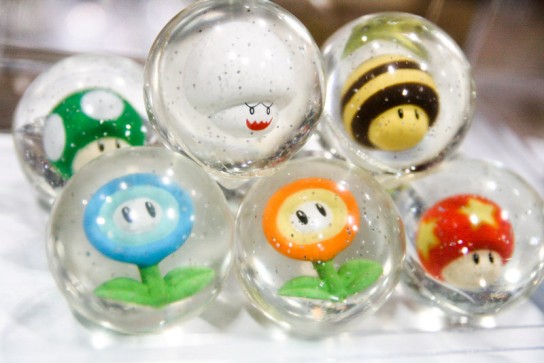 The Mario Bouncy Balls will be a great hit among enthusiasts who swear by the timeless classic. We have seen innumerable collectibles that take inspiration from some of the most popular characters in the game, but very few have managed to create an endearing effect like this one has. Moreover, the practicality (of course, you can bounce it off walls on a lazy afternoon) adds up to its marketability quotient. We are not sure, though, where you can find one of these. Some birdie whispered to us that no warehouse stocks Mario Bouncy Balls, but we suggest you don't give up on your search.
There are other yummy Mario Bros inspired designs, too. You might want to check out the Colorful Super Mario Cake and the Super Mario Paper Clips/Push Pins.
Source: Smugmug