Nintendo NES Concept: Nothing To Write Home About
It is quite often these days that we see a shoddy rehash of a trend-setting product, exemplified by this Nintendo NES built by Javier Segovia.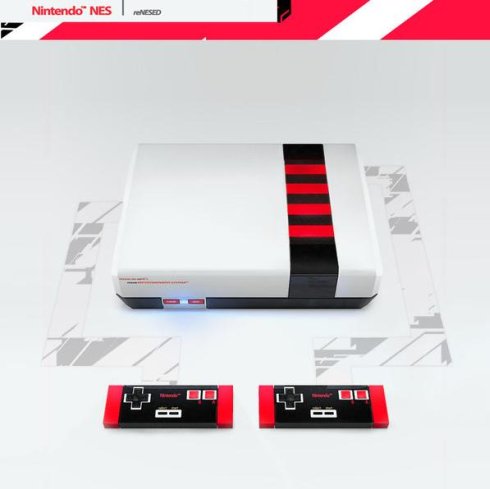 There are very few changes made to the original design, the most prominent being the dash of red added to spice up the visage. Apart from that, the shape and the console design of this Nintendo Entertainment System leave a lot to crib about. We would stay away from being overtly cynical about the design, but there is precious little that one can write home about.
The Nintendo Entertainment System, since its release in 1985, set new benchmarks in console-based gaming. After a decade of modifications and refinement, the NES gave way to modern day game-pods. For those completely in love with the NES, efforts like these could prove to be extremely disappointing. However, we should give a fair amount of credit to the designer for his attempt at paying homage to this wonderful product, unimpressive though it may be.
There are better NES inspired designs, though. You could check out the eccentric NES Controller Costume and the NES Keychain.