Resident Evil Archives: Resident Evil 0 Wii Game For Thrillseekers
The movie 'Resident Evil' must have sent a chill down your spine, but 'Resident Evil Archives: Resident Evil 0' – a Wii game based on the popular movie – will leave you gasping for breath. Starting chronologically prior to the events of the movie, the premise of the game introduces you to the actual story behind the catastrophe that left hundreds walking the streets half-dead, gorging on humans who are alive. A worthy prequel to the cult movie, the game has all the ingredients to be a runaway success.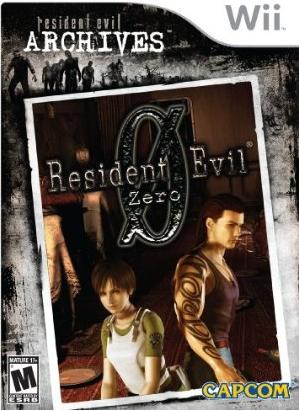 Resident Evil Archives: Resident Evil 0 offers two discs of pure spine-chilling action. You get to be the superhuman survivor Rebecca Chambers, and also other cop characters. You can also play the role of Billy Cowen, one of the very few survivors of the disaster at 'Hive'. The most interesting aspect of this game is the 'Partner Zapping System', an option that allows you to switch between the aforesaid characters. Gear up for the real thrills – pick up an edition of this bloodcurdling game from Amazon for $29.99.
If you are a thrill-seeker, also check out Silent Hill:Shattered Memories and Ghostbusters: The video game.