Super Mario Armbands Provide a Mushroom Powerup
Super Mario armbands are the perfect thing one might need while playing a long game on Wii, and presenting the red mushroom power up bands that guarantee that you have a fun filled gaming session. The cute Mario armbands are made by HollyScott and are up for sale at Etsy.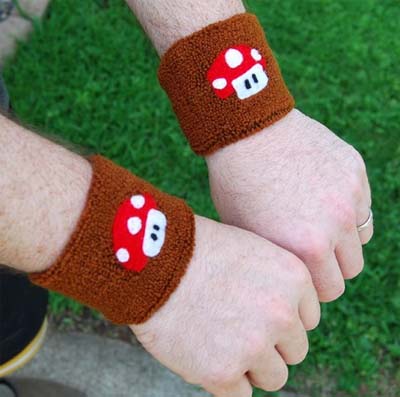 These armbands are just another addition to the long list of Super Mario Brothers accessories on the net, but hardly do any of those accessories be of so much use and well themed as this one here. Let's say that one is having a long rally with the Nintendo Wii Games, therefore it is obvious that you might start sweating with all the action and frenzy around. So the sweat will eventually make it's way to your hand and thus loosen your grip on the Wii controller. It is at times like these when you really feel the need to have a armband or a wristband.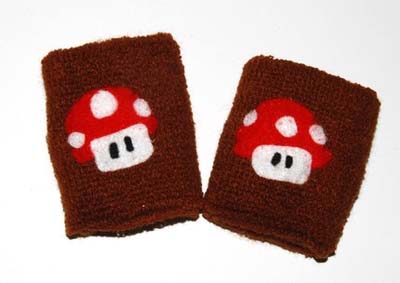 And since you are gaming what would suit the atmosphere better than a gaming oriented band. The red mushroom power up's that gave our friend Mario the upper hand on the villains will surely help you on your gaming spree.
At $8 per set these armbands will not give your hand a slip!
Etsy's Via: SpriteStitch