Sudoku Ball Detective for Wannabe Investigators who Love Puzzles
Sudoku gained popularity thanks to their appearances in the newspapers around the world, and people have ever since been hooked to the puzzle game. While many people detest puzzles, there is a larger number of people who absolutely love puzzles such as Sudoku.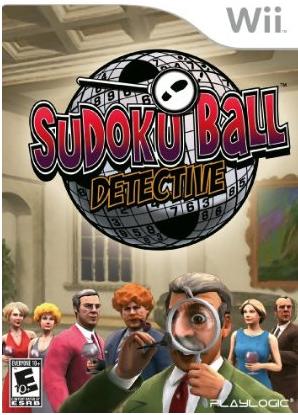 These are the same kind of people who love solving mysteries, trying to solve criminal puzzles. If you love solving Sudoku puzzle and puzzles related to crime, you would certainly love Sudoku Ball Detective which is only $29.99. The game encourages you to solve Sudoku, in order to solve a murder mystery in a small town.
The storyline is based on famous English detective stories and would help you in exercising your brain cells, you would need to look for clues, pick locks and use the evidence in the lab and then chase your suspect with the help of Sudoku.
It comes with 20 levels and the unique 3D Sudoku Ball gives you an amazing gameplay experience. If you detest puzzles like I do, you must also be loving pure horror games. In that case, take a look at Silent Hill: Shattered Memories and The Calling, which are pure horror games that send chills down your spine.