Smart Mario Caps for Retro Games Fans
Super Mario Brothers arcade games never seem to go out of vogue in spite of arrival of next generation geeky games. Not only the game even the characters of this popular Nintendo game have inspired many interesting creative products for the fans. Take a look at these Mario Caps, aren't they smart and trendy? One can wear them for some real outdoor actions like sports or adventures or crazy geeks can don them even for some virtual action at the console.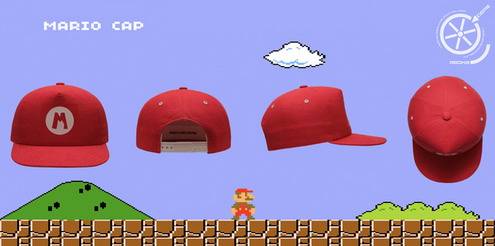 Nintendo's Mario Bros game has been around ever since 1983 and Mario's attire, his red and white cap inscribed 'M', has been popular ever since among the fans. These Mario Caps designed by Sir J Radke are entirely handmade and they come in bright red and white combination with different logos and characters of the game. They are as trendy as any sports caps.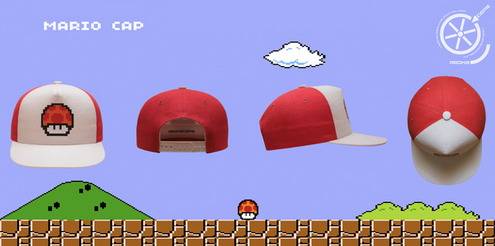 Add typical moustache and one can look like lovable Italian plumber Mario for some added fun and adventure with friends.  Kids would love to wear these caps and dress like Mario for fun competitions at schools and festivals.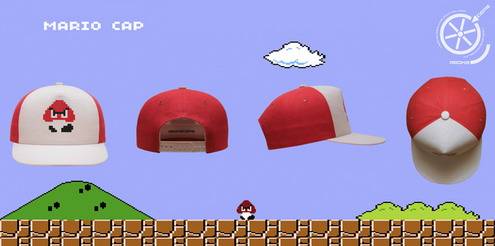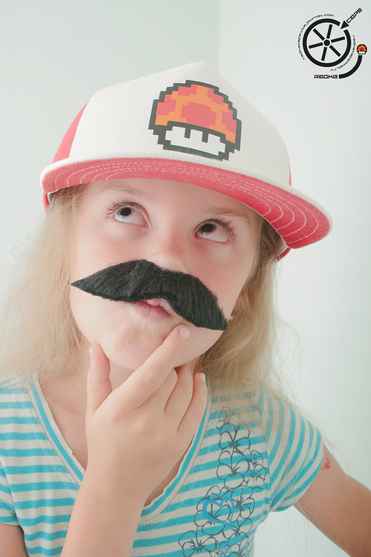 Check out Super Mario Armbands and Super Mario Brothers Tattoo Sleeves which retro gamers might want to have along with the cap for long gaming sessions.