Silent Hill: Shattered Memories Sends Chills Down Your Spine
Silent Hill has been one of the most successful horror themed games till this date. In fact, the game was so successful that it has even been made into movies. While we do accept that the previous and original Silent Hill was blood curdling, Silent Hill: Shattered Memories is as eerie as a game can get. It re-imagines the original game and mixes it all up and hence if you think you would know this game you would go very wrong.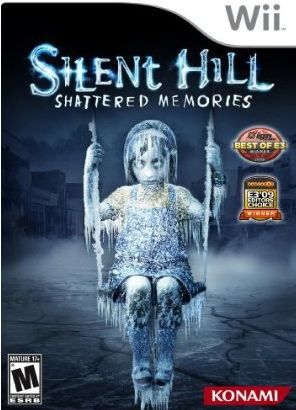 You could also turn your cell phone into a user interface and would help you to tell stories, read maps, solve puzzles and such other things necessary to play the game. The scariest part of the game is that it does not deal with confronting the monsters but you would need to escape from them! Silent Hill: Shattered Memories comes with compositions from acclaimed musician Akira Yamaoka.
At $46.99, the game is worth every chill down your spine, which you would feel when playing this incredibly scary video game. It is rather strange that one does not see many horror games being developed and instead, we see action or adventure. Horror video games have the unique ability to keep the player grounded to the seat. Konami's The Calling is one such horror game that refuses to stop haunting your console.