Be Sherlock Holmes's Brains And Solve The Mysterious Murder In Sherlock Holmes: The Silver Earring
From The Hounds of Baskervilles to The Adventure of the Devil's Foot, Sir Arthur Conan Doyle has always pleased his readers with the world famous detective, Sherlock Holmes. His adventures have always been really fascinating, full of mystery and with shocking outcomes. I know it would have had been a dream for many to live as Sherlock Holmes. So to fulfill this dream, here is the latest Dreamcatcher's game which has been developed by frogwares and has been named "Sherlock Holmes: The Silver Earring". The game is releasing on 25th May 2010 and is highly awaited by the Wii gamers.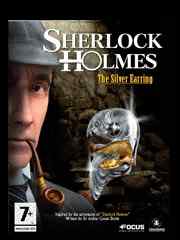 The story of the game is starts with Dr. Watson receiving a letter from Lord Cavendish-Smith who had asked the duo to attend Melvyn Bromsby's party. The party was specially thrown for his daughter and was a grand one with the famous Italian diva performing and many more things happening. So after everyone's arrival, Mr. Melvyn Bromsby goes for the opening address on the stage to say a few words about his future business plans. As soon as he starts, he gets shot and from the right door beside the columns, Lavinia Bromsby, her daughter comes out. Now it's upon Sherlock Holmes and Dr. Watson to find out the reality behind the murder.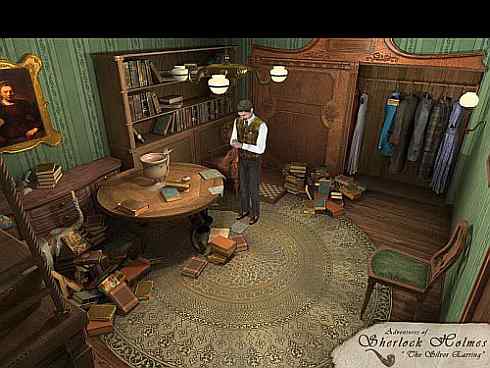 The players will be playing as Sherlock Holmes as well as Dr. Watson respectively from time to time while gathering clues, investigating from the people and in the murder scenario. It's surely going to be an excellent puzzle and the gamers are going to have a gem of a time with it.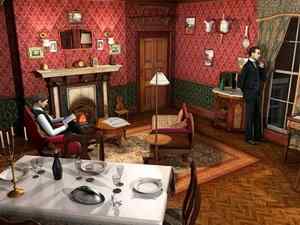 Excellent graphics and background music will just enhance its beauty. If you want to try it out, it's available for $29.99.
The games like Metroid Other M and Sin & Punishment II might attract you, though a little different in taste.