Pokemon Soul Silver DS Enters You To A New World
Pokémon has always been close to my heart because this was the only cartoon series I have ever watched.  I bet all those who have seen this show will agree with me that Ash and Pikachu's bonding really mesmerizes every one's heart. Not only they but the Pokémon's like Moltres, Charlizard etc. have always made me think that I wish to be in a world were all these creatures were real.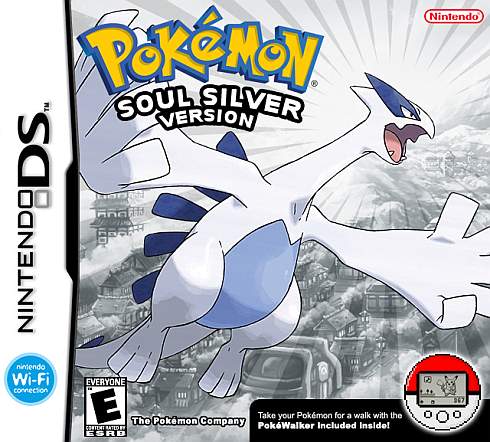 I guess Nintendo has heard my thoughts and created this wonderful game "Pokemon SoulSilver" which has been specially made for Nintendo DS to give the 3D feel and take us in a new world.
The best thing about this game is that the player owns a Pokemon which follows him/her in the game on the over world. The players can even talk to the Pokemon and can pick up certain secret and special items for them. You can defeat other wild Pokemon's and capture them with your Poke ball or even use the Master Ball if they are not easily defeated. Travel the whole world fighting with opponents and trainers while collecting batches which would help you to compete in competitions. Explore jungles and cities and I guess you might even make friends in different cities. Use your Pokedex to search and find new and unknown Pokemons.
It has been conformed that it will be launched in 14 March 2010 and this game is a total treat for all the Pokemon fans as it is bound to take you in a new fantasy world. If you want to try this out then just pay $34.99. You can see a trailer clip of this game below.
Even you can see some more such Pokemon's game like Monster Hunter 3 and Endless Ocean Blue World you like.