Super Mario Gets Cast in Gold To Become Golden Mario!
Super Mario is one of the first and most renowned characters of Nintendo's oldest popular games Super Mario Bros. Well, they say old is gold and on Flickr we came across this Golden Mario, a true masterpiece. Mario deserves to be cast in gold given his endearing charm which still inspires gamers, designers and geeks of all walks of life.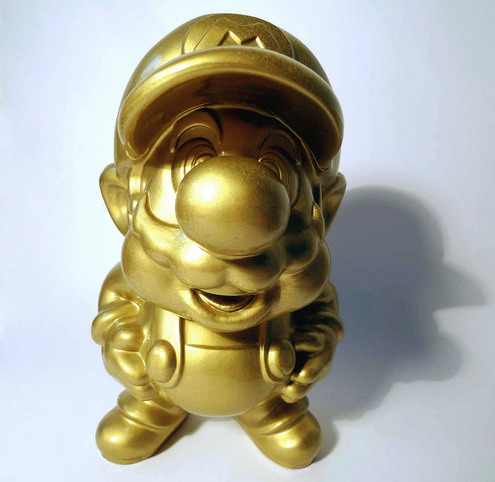 If you are a true gaming geek who has got hooked on to the amazing virtual world because of Little Mario and if gaming passion has helped you to cope with the mundane drudgery of real life then do bring home Golden Mario and give Golden boy a permanent place in real life and memory. Mario after all deserves at least this much in return for all long hours he kept you entertained with his antics and became one of your alters.
There are no details about Golden Mario on the site but one can contact the creators of this masterpiece through Flickr site. Also one can cast any of Mario collectibles into gold and make it one of your priceless treasures. If you are a true geek still hooked on to the retro games then maybe you can turn virtual Super Mario into Golden Mario by changing color codes in the game program.
And if you are a geek who sees gold as simply a malleable and ductile metal and attaches no other value then get home Super Mario Nintendo DS Holder Statue or simply get Super Mario Bros Tattoos on your skin!