Now plunder the lands and seas with the dreadful pirates in Pirates Plundarrr
This decade saw many pirate movies which were super hit and the same way, 2010 saw the release of quite a few pirate games too. I feel this genre as gaming story is soon taking over the population and if these games do well, then they might be the future choice of gamers. Anyways coming back to present, here is yet another pirate game which is being published by the famous Majesco and has been developed by Boomzap. It has been named "Pirates Plundarrr" and although its release dates hasn't been fixed, it's some time during 2010 spring.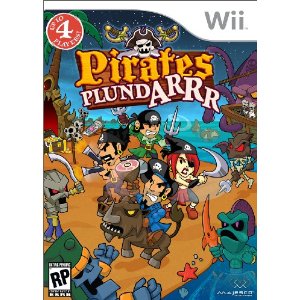 This is not adrenalin pumping but a soothing, humorous and adventurous game which will take the gamers to another dimension. The players will be as usual, pirates and will sail the Caribbean Sea while plundering from other ships or near by islands which come in site. The game allows up to 4 players to play at a time so that you and your crew can go on enjoying a pirate's life.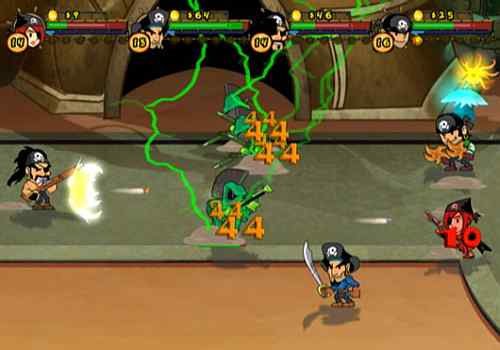 Don't worry, this game even have an antagonist who has stolen your treasure! It's not money but actually an ancient artifact called 'The Scepter of Power" and your main mottos are to get it back. From places like murky swamp, an Aztec temple and haunted villages, a variety of 40+ enemies like Mystical monsters, zombies and skeletons will try to over power you and it's upon you to decide your fate. The huge variety of weapons provided by the game is also something which the gamers will enjoy.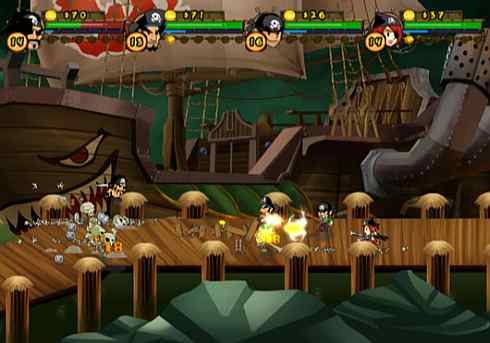 An outstanding game which will surely be a super hit if the graphics is up to the mark. I hope every thing goes well for them and if you want to try it out, it costs $29.99.
You can also try Sudoku Ball Detective and Endless Ocean Blue World .