Contemporary and Old School Gaming Wall Poster
Sometimes, collecting all the mods and merchandise related to Wii is just not enough to show our loyalty to our favorite console. In such a situation, a true fan would diversify into decorating his or her house with Wii and other gaming themed interior decor. This "Love for Games" poster here is an amazing way to show that you love all the cool games, old or new, and most importantly the gadgets that are used to play these games, including those that existed even before you might have been born!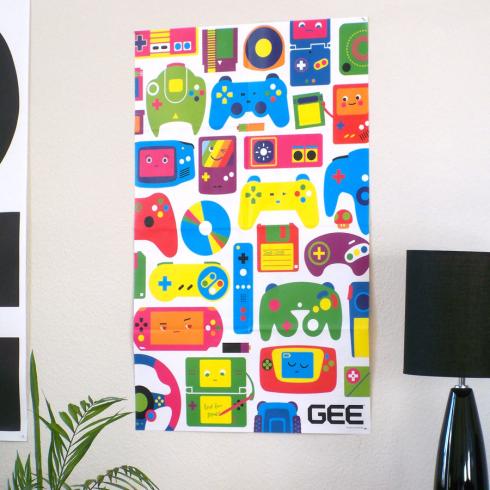 This vibrant and nostalgic poster by Axel P Faender features old school and contemporary game controllers, handhelds and game cartridges and gives a special place to each of these gadgets. At 7 Euros, it isn't much to spend on, if you want to show some TLC to your growing-up phase which was dominated by video games. It comes in 4 colours (CMYK) and is made of 150g coated paper. The offset print quality makes it durable and covers an area of 53cm x 84cm (21in x 33in).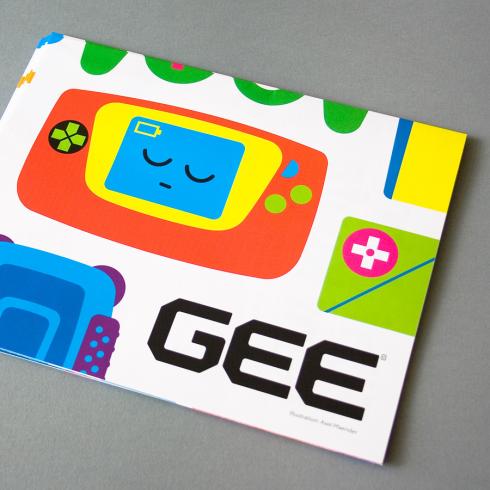 It would be shipped in an envelope and you could invite your friends over to show them how much you love these old school and contemporary controllers, handhelds and cartridges.  The poster was published by GEE, a German video games magazine. While this poster beautifies your living room, why not go a step ahead and decorate the neighbourhood streets? The Wii Controller Street Art might be a place to begin with to get a little inspiration!
Thanks Axel for the info and wonderful artwork!