Nyko Wand Wii Remote Competition
If you were tired of using the same old Nintendo Wii Remote controller, you should perhaps consider the new Nyko Wand for the Nintendo Wii. It looks almost similar to the Wii Remote but is being touted as the most advanced Nintendo Wii Remote ever launched. It can send commands and vibrations through the port it has at its bottom, and Nyko has used its Trans-Port technology to deliver an interface, which would make certain devices to exploit functionality, which is still not found in the current version of the Wii accessories.

The position of the keys wouldn't be a problem with the Nyko Wand for it doesn't work in the conventional way and is a lot easier to control and play games. The buttons are also large and easy to handle, even if you were not concentrating on the keypad exactly, so to speak.
The Wand will be made available from April 2009 but it is not known how much Nyko would charge for this Wii Remote version. Nyko has, in the past, unveiled many interesting gaming accessories, and it is always nice to see new and alternate accessories other than using the same ones forcefully fed by mother companies; the original ones usually become static and outdated after a while.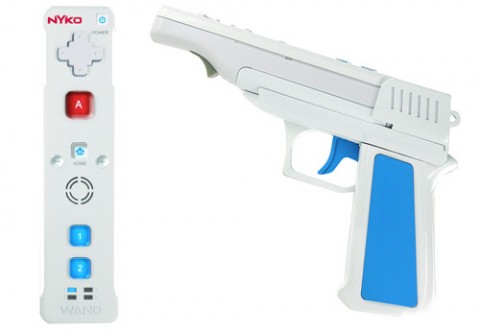 Via: CNET