Nintendo Wii TV
If spending time on Wii and its titles were not enough, Nintendo is set to launch the Wii TV, which is targeted at families and households. The TV channel is apparently a family centered platform, which would provide air educational shows, quizzes, and cartoons.All that one would need to access the channel is a Nintendo Wii console and an Internet connection. The Wii TV will reach millions of households, which have bought a Wii and have access to the Internet. The company is planning to generate revenue by way of advertisements and thus the content of the channel will mostly be free.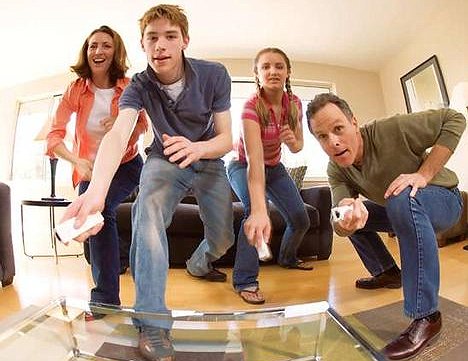 However, the Nintendo Wii TV will also have certain pay-per-view programs that can also be viewed with the existing Wii Point payment system. The programs will also include cooking programs and lifestyle shows, which indicate a gradual shift to the female audience segment. The service will first begin in Japan and will slowly be made available all over the world. Most gaming fans have reacted to the news in a positive manner and even those who use other consoles have shown interest in the channel.
Nonetheless, Japanese TV executives fear Wii could replace mainstream TV programs and that the Nintendo Wii could become the centerpiece of any household. In fact, many are seeing this development as the TV producer's nightmare. It would be interesting to see how the other console manufacturers would react to this development. Meanwhile, Wii fanboys would certainly be excited to have a TV channel of their own before the other console users would have a space in the TV arena.