Nyko Power Pak + Gives The Nintendo 3DS Double The Battery Life
Nyko is introducing two gaming accessories that are claimed to lengthen the Nintendo 3DS's weak battery life by two fold.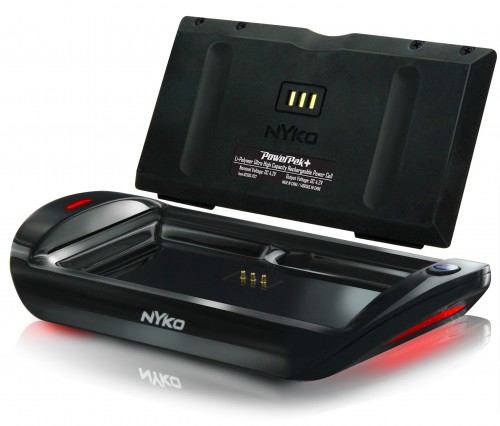 Compared to previous handheld efforts, the upcoming Nintendo 3DS's battery life is honestly wimpy to say the least. The latest Nintendo portable only lasts a Gunpei Yokoi-unforgivable three-to-five hours of battery power, depending on the screen brightness, Wi-Fi, sound volume, and 3D effect (five-to-eight hours when just playing vanilla Nintendo DS games.)
There are remedies to this nagging caveat to the brand-spanking new glasses-free 3D gaming gizmo though. One is to wait for a hardware revision – but then you might as well be holding out for Shigeru Miyamoto to be riding on the back of Yoshi through the sky before that ever happens in a years time after the release of the Nintendo 3DS in North America. In fact, it's more possible that you might see the Nintendo Wii successor before a hint of a hardware revision for the 3DS.
Now the second remedy comes in the form of the trusty third-party gaming accessory. Already one such third-party has stepped up and will introduce – not just one, but two products to help extend the Nintendo 3DS's not-so-stellar battery life.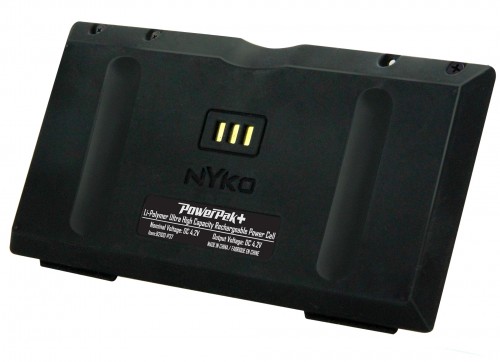 The company in question is Nyko, who is releasing the Nyko Power Pak + and Nyko Charge Base around the Nintendo 3DS's March 27th North American release date.  Up first, the Power Pak +, which is a sleek-looking battery pack that hangs onto the back of the Nintendo 3DS and is advertised to double it's battery life – oh and incidentally – slightly increase the size of the handheld too … Yeah I know, can't have cake and blah, blah, blah.
Meanwhile Nyko's Charge Base will act as a … well, a charge base of course. It works along side the new Power Pak + for simple drop-in charging, but isn't necessary if you've already bought the Power Pak + because each Charge Base come with one out of the box.
On the pricing and date info front: the Power Pak + will come out on the same day as the 3DS for $19.99, and the Charge Base will be ready a week later for $29.99. If you're still unsure about the many wonders of the Nintendo 3DS, in certain cities around the U.S. there will be Nintendo 3DS Demo Pods to get a hands-on demo of the device and some of it's already listed launch games.
Via: Destructoid