Nintendo Wii Mii Cupcakes Look Delicious
Nintendo's Wii has taken the world over by storm and it may just be the most popular gaming console currently. Interestingly though, even if Wii isn't the most popular of them all, it still remains a huge hit with cupcakes bakers around the world.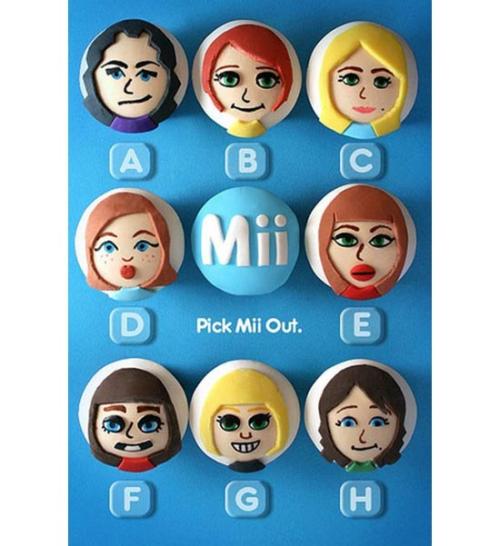 The latest in cake decoration offers you several cupcake Miis. Any Wii fan would recognize that these cupcakes are designed like the Wii avatars that peek their cute little faces during their Nintendo games. With nine different avatars, the message on this cake is clear: the best avatar for any Nintendo fan is a Mii.
Extremely cute, you don't feel like ruining the design on these well made cupcakes by sinking your teeth into them but anything that looks this cute must also taste as good. The only thing that might upset any fan is that all the Mii's look like female avatars. Where did all the good looking male Miis go?!
The Mii Cupcakes were made by a Wii super fan, Cupcakesrus, but with this design it becomes more a case of the-cup-cakes-are-Mii! We have featured Wii cakes and Mii eatables before. The Nintendo Wii Cakes which we featured showed quite many different Wii cakes with Miis peeking in with their pretty faces here and there. The Chocolate Wii Avatars were about actual Miis made from chocolate and marketed with the sweet slogan, "Wii Belong Together, You and Me".
So if you were offered this Wii cupcake selection, which Mii would you pick out?
Via: Geeky-Gadgets