Nintendo SNES and NES Combined Console
Which was the better retro Nintendo Gaming Console? The SNES or NES? If you have problem deciding, you could always go for the Retro combined console and play both.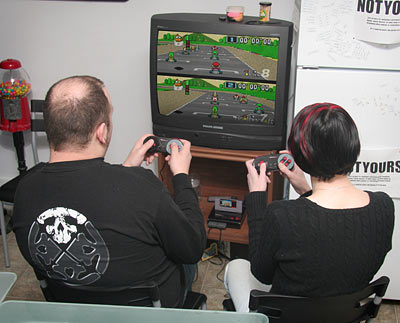 The Retro Duo console from ThinkGeek.com
is a great technological combination that should not be overlooked. It combines the wonderful and retro Nintendo consoles into one great package, allowing you to play both original Nintendo Entertainment System games and also the Super NES games.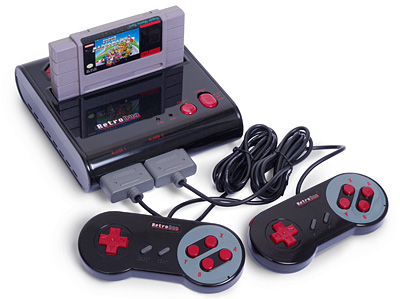 This is a new console which really gives a wonderful solution granting us a Two for One product with both items a definite plus. I you want some 8 Bit nostalgia, then just put one of the old cartridges into one of the two allotted slots (the other made especially for the SNES).
No more crying about which to hook up, for the Retro Duo is perfect for the gamers from the old times and is only $49.99.
Product Page