NES Controller Soap Bars
If you thought gaming related accessories and products couldn't go any further, you still have not heard about the NES Nintendo Game Controller Soap. The soap is a luxuriously translucent blue bar and is an exact replica of the Nintendo NES controller. Made of glycerin and accompanied with Thai coconut fragrance, it will make sure you smell good when you play video games with your geek date.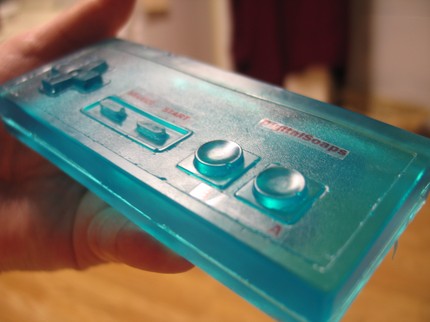 If you were not satisfied with just the Thai Coconut fragrance, you can also try the refreshing citrus scented soap. While we are at it, why not try the berry fruit scented soap? Or how about trying the fiery hot pink soap scented with dragon blood? Well, I don't know how dragon blood would smell, so you will have to excuse me. If you like it all black, try the olive oil soap which is scented with apple jack and peel.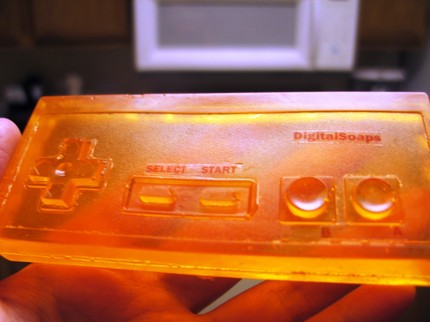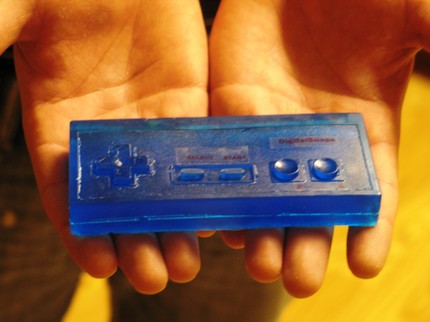 Imagine one of those video game dates where your partner is just as crazy about video games as you are, and you two wouldn't want to go to the movie hall or the nightclub. Instead you would want to cozy up to each other while playing video games on your Nintendo! Well, now you could do so and how! You can smell of these awesomely fragrant soaps and if things get a little hot, both of you can share the Nintendo NES controller soap together in the shower.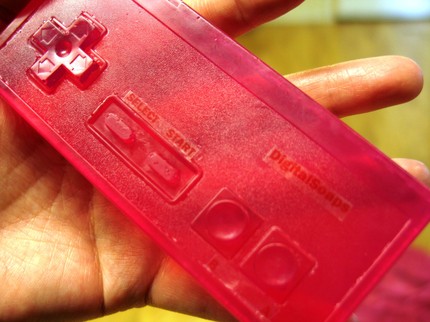 However, these soaps may not be available readily as each one of these is made one at a time. Make sure you order them right away, while the stocks still last. The soaps cost $9 each and worth every penny you spend. You have the choice of buying a gift pack for $19.50. You could also try the Nintedo Wii Cake which is quite off centric too.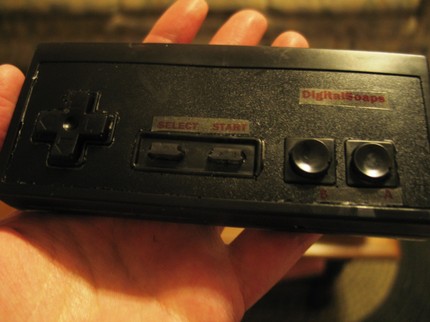 Via: Etsy