Final Fantasy Crystal Chronicles: Crystal Bearers Is On Wii
Taking place a millennium after the first installment of the Final Fantasy series, the Crystal Chronicles: Crystal Bearers episode takes you on a wild ride of technology, and what better way to experience it than on a Wii game. This new chapter introduces you to an age where technology has reached its crescendo, and anything magical is considered absurd. Everything has a logical explanation to it…a world where people are capable of flying, negotiating uninhabitable terrain, swinging from peaks and visiting places that would seem like figments of imagination.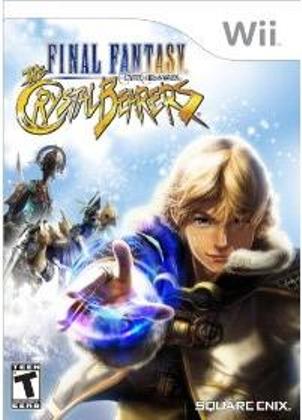 Exclusively developed for Nintendo Wii, 'Final Fantasy Crystal Chronicles: Crystal Bearers' offers 'motion-driven', intuitive gaming. Essentially a third-person shooter styled game, you get to play the hero of a technologically advanced era and spar with enemies, clear hurdles and use your superhuman strength to push objects around. You also get to swim at surreal depths and explore new underwater terrains. If you believe in sharing the fun, you can also get your friends to join you and watch your back when you need some help. Just use the extra remote that comes with the package, which is priced at $44.99.
For more exciting Sci-Fi Wii games, also check out Transformers:Revenge of the Fallen and Teenage Mutant Ninja Turtles.