Nintendo Finally Gives WiiWare Game Demos A Try
Nintendo is finally giving the WiiWare store some much need attention, by offering free demos for a select WiiWare titles for a limited time. About dang time.
Poor, poor, poor WiiWare. Nintendo's downloadable game service has a great selection of games (Bit.Trip.Runner, World of Goo, and Art Style: Light Trax just to name a few) yet still, it gets treated like the middle child in a wacky "Brady Bunch" scenario – unnoticed and so yearning for attention.
It would certainly help if maybe – I don't know – Nintendo offered free demos for their WiiWare games so people can at least try before they buy. I mean – geeze, throw people a freakin' bone just so you can get people in the WiiWare store and look around at what items are there for the picking.
Well good news everybody! Nintendo is at last getting some of its act together by giving Wii users a choice to download free demos for WiiWare games! Hooray!
Oh — but wait – there's a slight hitch to this digital distribution wagon.
The WiiWare demos are only available for a select few games, and are for a limited time only too. Why not demos for all WiiWare games? And why not keep them available on the WiiWare store forever? Your guess is as good as mine Sherlock.
If there's a silver lining about this, it's the fact the Nintendo is taking some small steps in order to improve the WiiWare store, and that is certainly better than no steps.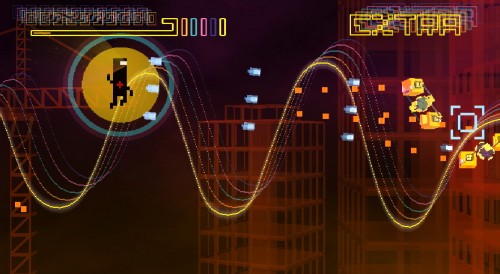 Already available as the first round of free trials (on every Monday here on out) are: And Yet It Moves, Jett Rocket, Bit.Trip.Fate, and ThruSpace. As I mentioned, these demos will be accessible for a short time period and will be rotated out regularly from the WiiWare store. So it probably best you start downloading.
Looking for some shooting action for your Nintendo Wii? Well it might be months away, but you should check out what Conduit 2 has in store when it hits retailers next February. If not, then how about you check out this awesome romhack of New Super Mario Bros. 3.
Via: Joystiq