A NES Coffee Table — Now Your Decorating Your Living Room With Power
With this hand-crafted coffee table you can store your Nintendo Entertainment System collection in a Jumbo Nintendo Entertainment System. Talk about a mind-blower!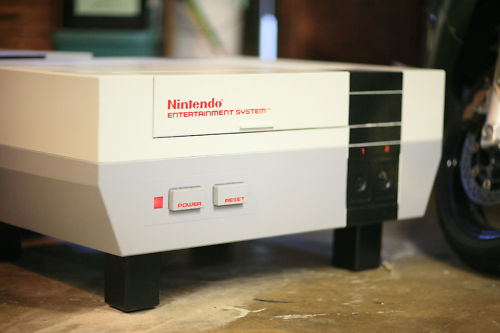 The Nintendo Entertainment System's big gray boxy design was chosen primarily to not look like a video game console. With the overwhelming abundance of horrible games that lead to the 1983 video game crash, no respectable shopkeeper wanted to be within a distance of an electronic game console of any kind.
Of course being the ever smart innovators, Nintendo changed the design from the top-loading red-and-white colored Famicom to the front-loading VCR-looking console we all recognize and love to this day. It's a change you could kinda say, helped solidify Nintendo as an iconic name brand across the United States.
Now another smart innovator in their own right, an Internet user by the name of Matt, has fashioned a unique and rather awesome piece of furniture, a real jumbo-sized recreation of the Nintendo Entertainment System as a coffee table.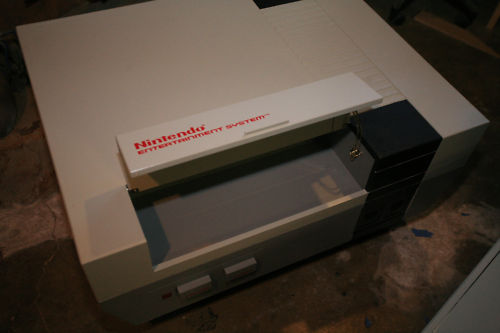 Just at first glance, the NES coffee table is so impressively similar to its little plastic gaming counterpart (expect this is made out of sturdy fiberboard) and shares many of it's hardware features — just in coffee table form.
The front of the NES coffee table actually opens up like the cartridge slot lid of a standard NES (totally sweet) and looks perfect for storing all your gaming accessories, media remote controllers, and yeah, if you what to be crazy redundant — a Nintendo Entertainment System too.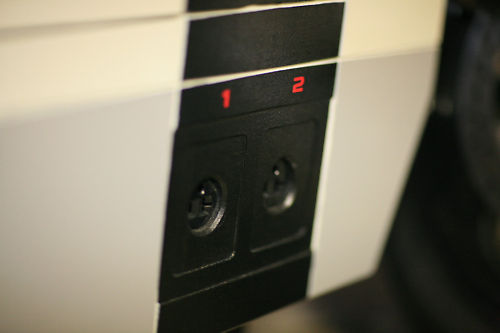 Adding to the NES love-fest that is this retro gaming coffee table, the power button is pushable with LED lights, and another surprisingly cool detail — the controller ports on the face are built to be working electrical outlets so you can charge your laptop or smart phone.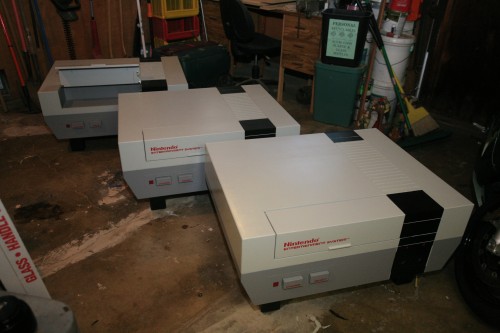 Three of these NES coffee tables have sold out quickly on eBay, the last of which went for $1000.00. Whoa, that's a lot of money. Hopefully Matt will put another table up for auction, and maybe a lucky (and more importantly wealthy) shopper will be able to grab such a fantastic living room gaming center piece.
But this table isn't the only Nintendo related recreation on the internet, check out these Pokemon made out of LEGOs, or this portable Gamecube.
Via: Cyborgelt & eBay: Jumbo Nintendo NES Coffee Table With Drawer