Nintendo DS Lite Price Cut To $99, Starting June 5
The Nintendo DS lite is lowing in price come June 5 and Nintendo gives the spot light to six fun Mario-starring DS titles.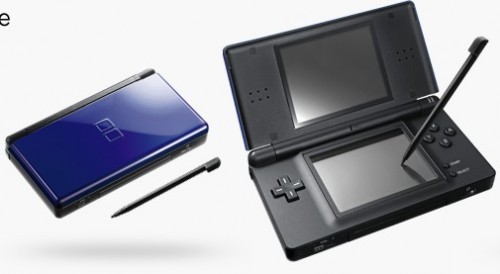 First it was the Nintendo Wii that got a drop in price in May and now the same will happen with the Nintendo DS Lite in June, taking a cut from its original price of $129.99, to soon a low, low $99.99. Regrettably, the Nintendo DS line is starting its inevitable transition into — what smarty-pants journalists like me call at this sombering stage of a console's life-cycle — a second-tier platform, what with the budding starlet Nintendo 3DS as the current headlining act over at Nintendo HQ.
Don't feel too bad about the Nintendo DS though (especially since you gave the company who made it all your money,) because it has had quite the stellar career. The dual-screened touch-capable handheld, in all different iterations from "phat" to "DSi", has remarkably sold 144.59 million units worldwide, making it the best selling handheld game console to date and only running behind the Sony PlayStation 2 for second place, in terms of the best selling video game console ever. Those are some astonishing facts indeed, which was greatly made in-part by the handheld's expansive line of awesome games.
Nintendo isn't forgetting that key ingredient to the Nintendo DS's success though — along with the June price cut for the DS Lite, Nintendo is giving special treatment to six Mario games that have been colossal monster hits across the globe. Strangely, they won't be getting slashed in price as some type of special value line just like with the Nintendo Wii's "Nintendo Selects" games, instead they're being re-released in red boxes! Yes indeed, red boxes!
…Yeah, I'm scratching my head here too, but whatever.
Getting the red-boxed treatment come June 6 are as follows:
New Super Mario Bros
Mario Kart DS
Super Mario 64 DS
Mario & Luigi: Bowser's Inside Story
Mario vs. Donkey Kong: Mini-Land Mayhem!
Mario Party DS
The six Mario games above are superb choices to add to your own Nintendo DS collection of games and if you've yet to add a Nintendo DS Lite at this point in time (seriously where have you been, everyone and their Granny has a DS Lite) to your gaming machine collection — well at $99, perfect time is perfect. Plus you also have the advantage of playing Game Boy Advanced games, something that diva Nintendo 3DS can' do — that is until the Nintendo eShop and it's Virtual Console is up.
Via: Nintendo