Shinobi Returns To The Nintendo 3DS
Sega's poster-boy Ninja is back once more for an action-filled romp in a new dimension, that is coming to the Nintendo 3DS in September.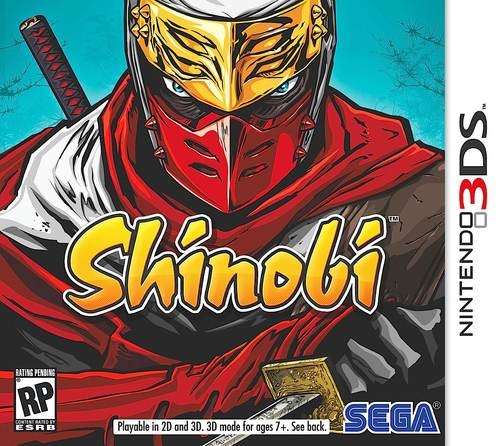 It's nice to see an old friend again – and if you've been around the block since the 16-bit era of the Sega Genesis, then this friendly face is an awesome welcome – or a nightmare if you're a child kidnapper, robot ninja, or mutant assassin. And rightly titled on the Sega Blog, it's the return of a Sega legend (that we already knew about thanks to this Nintendo Power cover) with the announcement of Shinobi for the Nintendo 3DS.
Back from its last iteration, the 2002 PlayStation 2 game of the same name, this Shinobi draws its ninja-magic from earlier games in the series – going back to the side-scrolling nature of excellent games like the original arcade Shinobi and Shinobi III: Return of the Ninja Master for the Sega Genesis. While those two games might be the foundation for Shinobi 3DS, developers Griptonite Games also have blended in some interesting 3D elements that take mighty good advantage of the system's talents.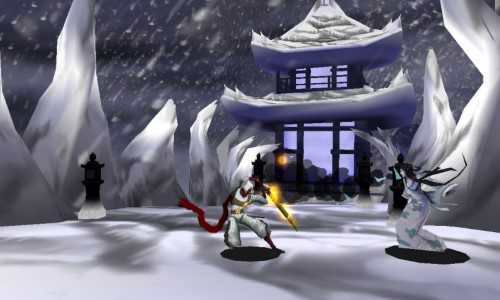 One thing that sadly won't be making a return this time is series red-scarfed mainstay Joe Musashi. Instead Shinobi 3DS puts gamers in the role of Jiro Musashi, the leader of the Oboro clan and good old dad of Joe – who is in every shuriken-throwing wall-jumping way capable and up to the task just like junior. Jiro also has his trusty ninja-magic by his side to take down his opponents, but also a brand new combo system that will have players master between melee, ranged and acrobatic attacks.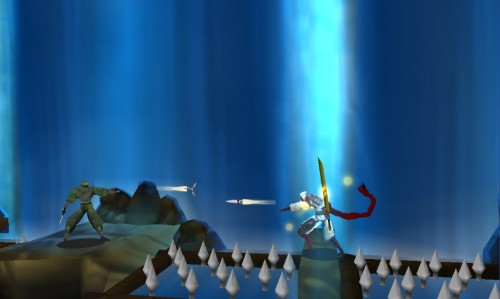 Honestly, judging by the early screenshots for the game, it doesn't look all too much like the cats (or should I say ninja's) pajamas, but as long as Griptonite Games matches and tries to exceed what made those Shinobi games of long years past great – tight controls, skill-testing action, and crazy Batman knock-off bad guys – then welcome back old friend, it has been way too long.
No doubt we will probably see more of this game at the Electronic Entertainment Expo – but until then – enjoy this sweet brief game play trailer that gives us a sneak pick at Shinobi for the Nintendo 3DS, coming in September 2011 from Sega and Griptonite Games.
Via: Sega Europe Blog