Nintendo DS Lite Chocolate Case for Chocoholics
Sinning can never be complete unless chocolate is involved and when you're spending all those hours playing games that aren't R rated, you need something extra to get the pulse higher. And don't people swear on the aphrodisiac ability of chocolates?!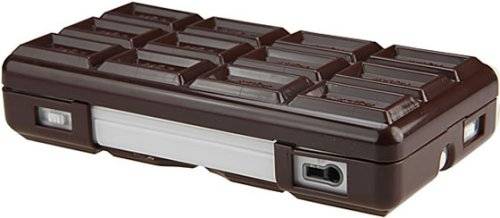 Take your old Nintendo DS and make it absolutely unbearable to stay away from by giving it this yummy skin. There are a lot of cover cases for your gaming consoles but nothing that looks as irresistible as this. The NDS Lite Chocolate Case won't add inches to your svelte figure and will make you the most wanted person on the block as well. You'll find people want to play you more often and it will only cost you $10.
If you're not a chocoholic but still have a thing for candy bars then the strawberry flavoured pink case would appeal to you. Head over to gadget4all and get yourself the calorie-free case for your Nintendo DS. For other choices, you could check the NSFW Nintendo DS pouch or the Super Mario Brothers DS Pouch.
Via: SlipperyBrick
and Coated