Link the Hyrule Dog of Zelda
Gamers have long been under the impression that Link of Hyrule fame is a handsome young warrior in search of lovely Princess Zelda. The image of a warrior is correct, but the real Link is far from human form. Link is a magical character that becomes anyone you want him to be in the real world.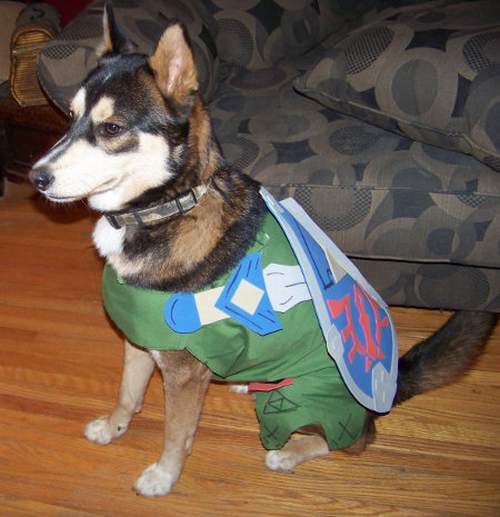 Zelda fan Natalia thinks Link's green tunic with the Hyrule coat of arms is super cool but perhaps she didn't like the way he was being portrayed in the games. After all, not all of us have the hots for young blond men. I'm starting to think the new Link, Natalia's dog, looks much hotter. And look at him howl, girls! Anyone would faint at the sight of those mysterious brown eyes shrouded by the green hoodie.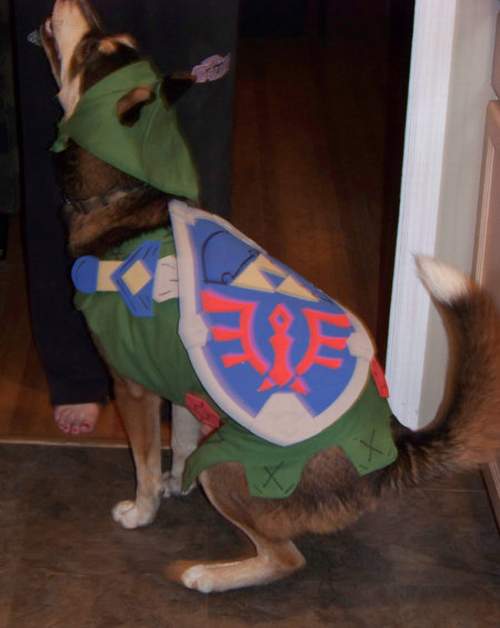 If your doggie's having a hard time trying to impress the ladies, whichever species, you could help him out and get him a Link ensemble like this one. And if your dog is female, well, just dress her up as Zelda! Take this warning though; if your dog looks hotter than you, then you need to start spending more time grooming yourself (than the dog) and less time with your games! Also, make sure it doesn't eat your Zelda cake the Zelda Bento Art.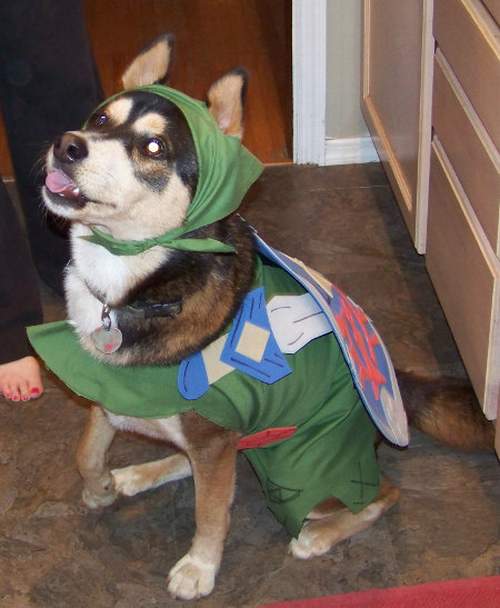 Via: Geekologie