Nintendo Stylized Bavarian Beer Mugs
If you are one of those who likes to gift exclusively unique gifts to friends or family and are running short on ideas where to find one this time, then these cultured Super Mario Mushroom beer mugs are for you; a very unique and personalized gift is something that means a lot to everyone. That is exactly what you could do by making use of these Beer Mugs stylized with Nintendo graphics, complete with Super Mario's 1up mushrooms. The fonts have been set when the clay is still wet and then brushed up with a blue colour wash to give it that old classic look.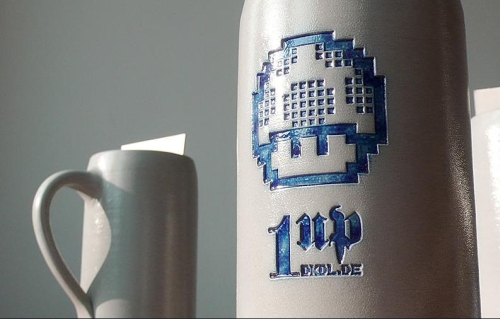 These mugs come from the tradition of the beer loving Bavarians, who certainly make their beer pure and strong with only water, barley and hops as the ingredients. Ahh, the feeling of a cool drink of beer down the throat, in one of clay mugs designed exactly to look like the old world, classic Bavarian beer mugs made of cool clay. The Super Mario mushrooms 1up power ups, recharge you just as the beer goes down the throat.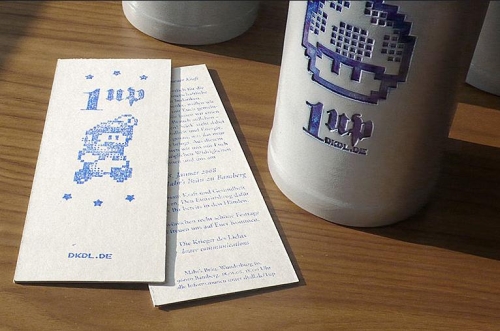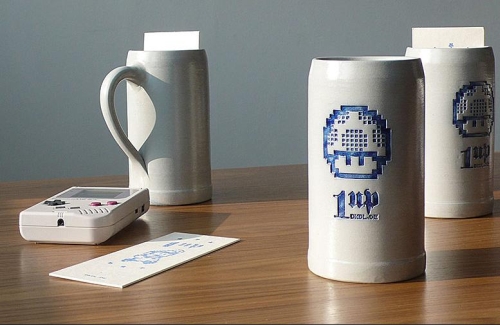 A fresh idea for a gift set completed with a cardboard slip wishing seasons greetings will certainly set your cherished gift apart from others.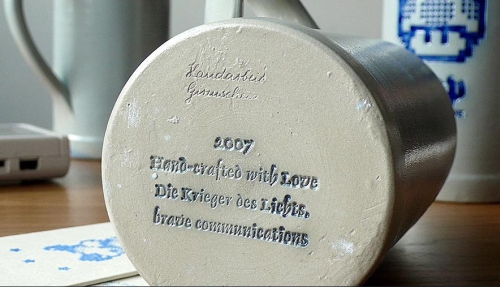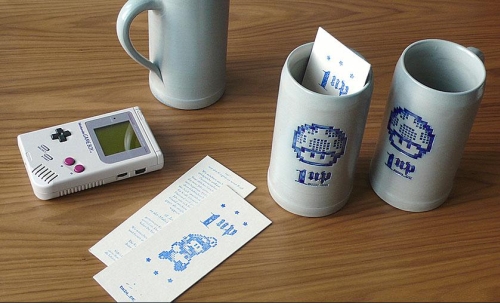 Via: Tint