Nintendo's Next Console Confirmed, Unveiled At E3
Tons of rumors, but not one single bit of truth about the successor to the Nintendo Wii – until now, as Nintendo confirmed that their next console will be at E3 2011.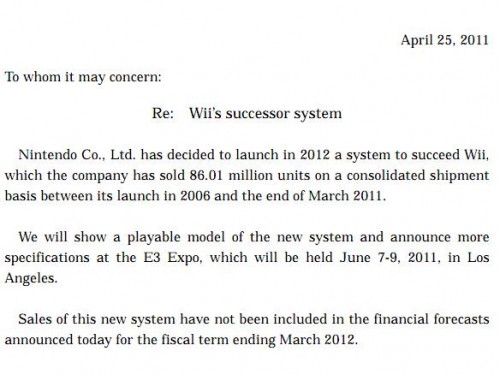 For the past week or so, gaming news cycles all over the web have been hit (more like rocket-punched) with an overwhelming amount of rumors about the Nintendo Wii's eventual successor; well, time to add one more name to the already long list of sources claiming a new gaming console from the house of Mario is soon on the horizon, but thankfully this source comes straight from Nintendo.
In a short announcement, Nintendo confirmed the rumors that they will be introducing a new gaming console, not only to be shown off at this years Electronic Entertainment Expo, but also playable for industry and press attendees (lucky dogs!) Left out of the statement though, was any mention of what new features the console will have, leaving only the more well-established theories to fall back on for the time being.
Dubbed unofficially Project Café, the gaming console is allegedly to be more considerably powerful than a Microsoft Xbox 360 and Sony PlayStation 3, able to support 1080p output with the potential for stereoscopic 3D. Plus, the gaming console is said to be backwards compatible, insuring that your standing collection of Nintendo Wii titles will not go lonely.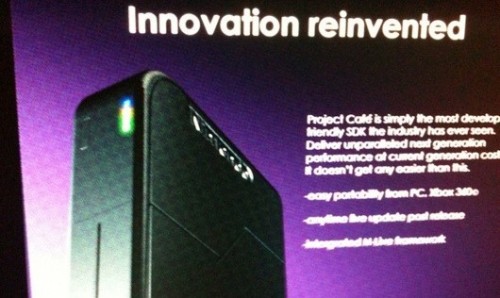 As for shape and size, sources have said that the console is closer in comparison to that of an original Xbox 360 – hopefully sans the "red ring of death" problems – but will resemble a more modern-looking Super Nintendo. Interestingly enough, images of what seem to be the actual console (seen above) have made their way onto the internet. Personally, they look too real to be true (anyone else get a kooky 2001: A Space Odyssey vibe?) and they probably are.
Turning towards the controller, much of the speculations on that front have surrounded around the idea that the new gaming machine will use a new tablet-shaped controller with a 6-inch touch screen display, dual analog sticks, and the ability to stream content directly from the console. Like many of you reading that above description, just picturing how all of that will come together to form a gaming controller is hard on the brain – oh but look, supposedly leaked photos of what the controller might look like have popped on the internet too, how convenient!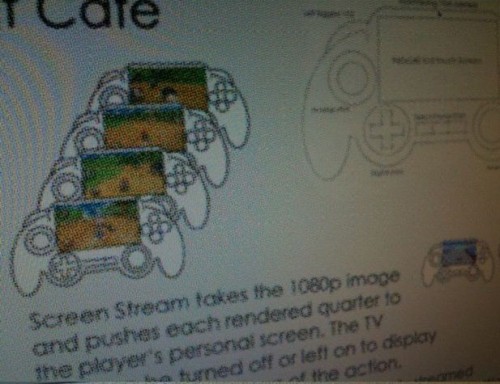 Now, the depictions above for this next piece of Nintendo hardware is pretty much the majority consensus around the web (kinda how bad the battery for the Nintendo 3DS is,) but things change from moment to moment when it comes to rumors, especially rumors this big – so please, bare that in mind just in case at E3, Nintendo whips out a console that features holograms or a thought-powered game controller that doesn't cause you headaches.
Via: Go Nintendo