NES Controller Pillow for Cool Geeky Comfort
If you are a geek and looking for geeky stuff to decorate your den then NES Controller Pillow will certainly be more comforting and refreshing than any other pillows.  Even for non-geeks Controller Pillow will break monotony of floral and other regular patterns for geeky logos, motifs and symbols stitched on pillows do look very innovative and interesting.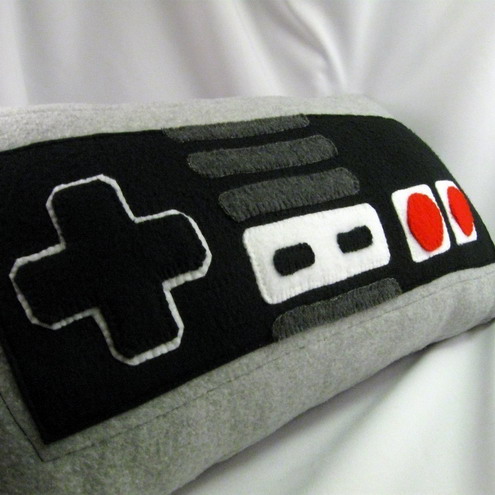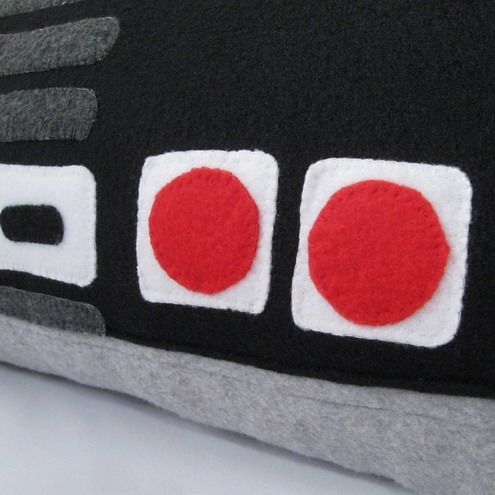 NES Controller Pillow in black and grey with dash of white and red looks extremely stylish and geeky, it will make retro gaming fans extremely nostalgic. NES (Nintendo Entertainment System) opened a whole new world of virtual games for geeks way back in 1980s and ever since NES consoles have been essential part of geek world. This Controller Pillow with appliquéd buttons, joypad seems to be a perfect ode to NES and virtual world of amazing entertaining games.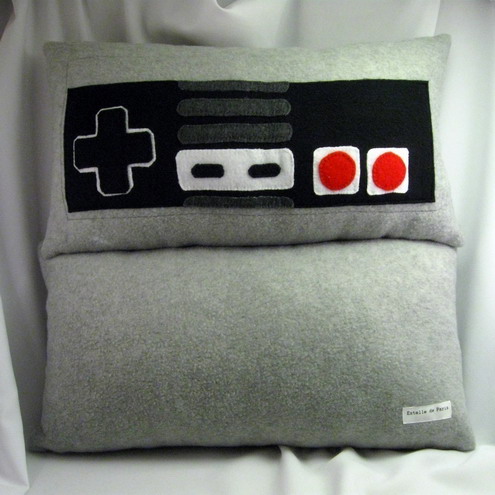 The Controller Pillow is essentially a back rest pillow with hand stitched patterns on blizzard fleece filled with cluster fiber. The pillow is 46 x 23 cm in dimension and is available on ETSY for $52.00. It is exclusively made to order pillow. This pillow perfectly fits the idea of geeky comfort for geeks do need back rest pillows during those long hours in front of computer and consoles.
For other cool NES Craft, check out the NES Controller Laptop Sleeve or the NES Controller Costume.