NES Controller Mouse Concept
Right now, you are probably fiddling with your mouse wondering if you should skip this post and move on to the next best thing but one look at that awesome mouse featured above would be enough to make you stay back. When it comes to Nintendo craft, this foam model of an NES Gamepad Mouse takes the title of Most Wanted from all else.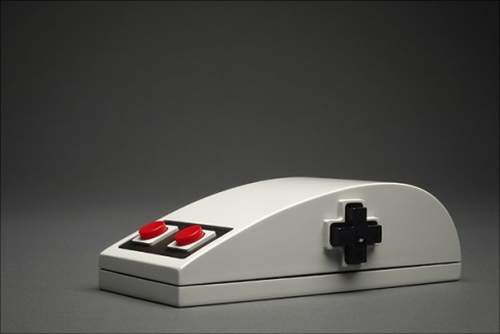 The apparently wireless mouse was modeled after an NES controller by a Nintendo fan for a school project and though the mouse is just a foam model at the moment, bloggers have been bombarding sites begging for this to be made into the real thing. The controller mouse may not have a very ergonomic design (the side buttons would be hard to reach for the right-handed folks) but its popularity hasn't dimmed for an instant since its appearance Online.
It doesn't look as though this concept mouse would become a reality anytime soon, if ever. Until Nintendo hears your pleas, satisfy yourself drooling over the cool NES Controller Mouse.
Via: Walyou