Metroid Samus Aran Statues in Zero and Phazon Suits
Fan of Nintendo Metroid series? Then you must be fan of heroic Metroid Samus Aran. Here are two artistic statues of Samus Aran. One is in famous Zero suit and other in heroic Phazon suit.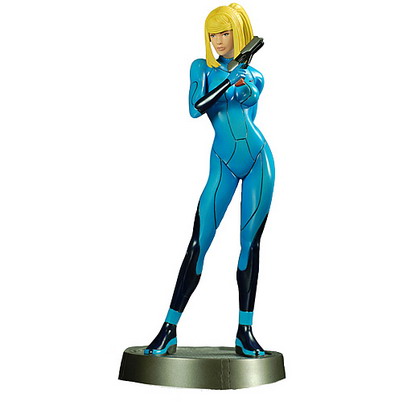 Metroid Samus Aran does indeed symbolize feminine mystique and power. The Zero suit statues reveal both the feminine curve and striking pose with a gun symbolizing her power while the Phazon suit statue is more dynamic one. It also has some 25 LED lights and the suit is cast in transparent resin, and the statues are hand-painted with metallic paints and are intricately hand finished.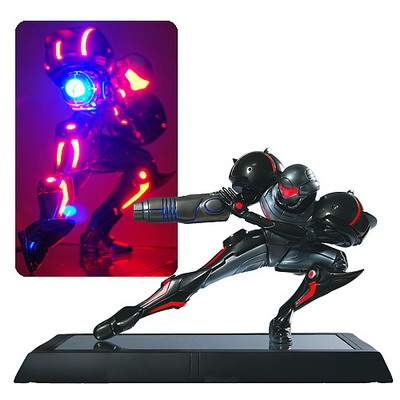 These Metroid Dolls are such statues which are true modern crafts. Interesting part of games such as Metroid is that they create modern legends and myths. These games carry forward ancient heroic tales of destruction of evil forces and power, the triumph of good over evil. Gaming fans and geeks will love to have these statues in their gaming dens for more power and inspiration. Samus Aran Zero suit statue comes for $109.99 and Samus Aran Phazon Suit costs $209.99.
Do have a look at other interesting games inspired artistic statues like Super Mario DS Stand or the Super Mario Bros Matryoshka Dolls Set.