Mario Party Cupcake Stand
Super Mario Brothers fans are used to seeing the brothers in fascinating places but rarely do they get treats as sweet as these! This cake's designer make must have been in the throes of a Mario addiction when the fan made these. It turns out that we get to see a Mario part with all the favorite characters having fun together.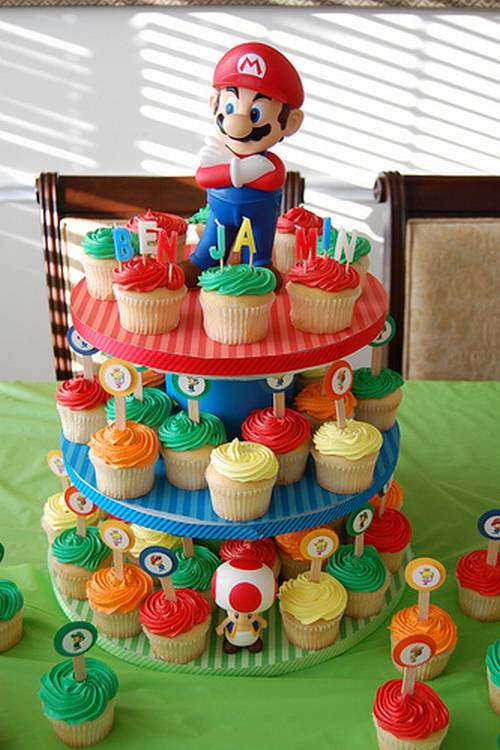 Super Mario is seen standing atop a three-tiered birthday stand for a lucky boy called Benjamin somewhere, probably the cake maker himself. In the land of delicious-looking cupcakes, Mario seems to be just as home as he would jumping over moving bricks on his quest to reach and save his princess. He appears almost smug as he stands on the centerpiece, almost screaming out the fact that he's more popular than his brother, Luigi.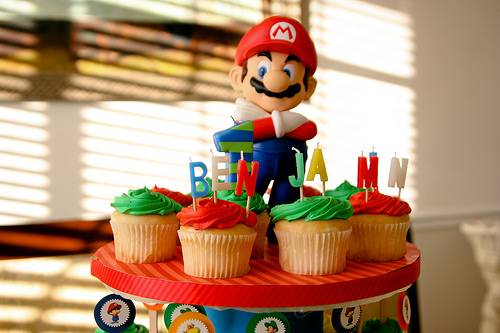 Luigi isn't forgotten either, and the cake designer made sure that he had his own cupcake adorned tower, even if his tower is a tier below his brothers. Luigi looks serenely happy to be standing amongst the multi-colored cupcakes, happy to be part of the celebrations even if he isn't given the most important place.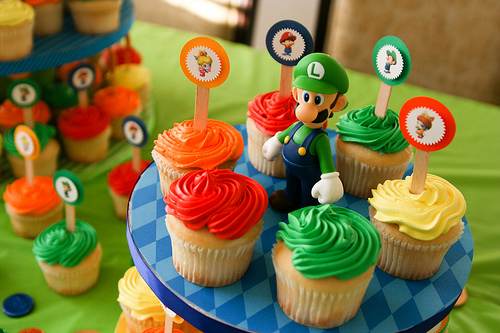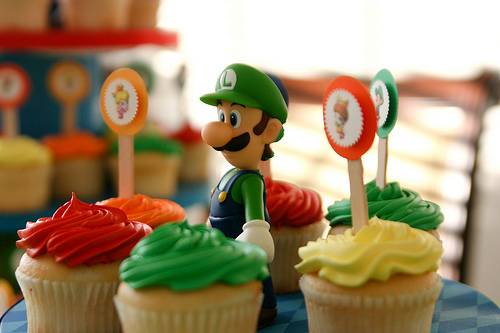 The cute and friendly dinosaur, Yoshi, that everyone fell in love with is part of the celebration also. Yoshi looks as though he would plunge his teeth into the cupcakes keeping him atop the cake the moment everyone's backs are turned on him. Mario fans would surely enjoy this sweet treat, and so would anyone else. Don't you wish you were invited for the party?!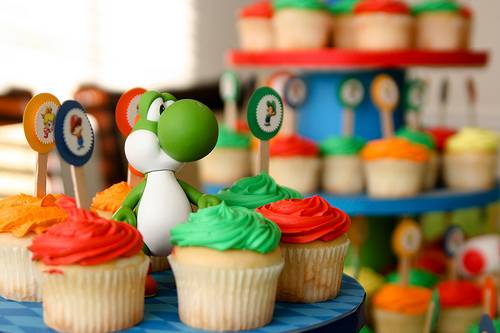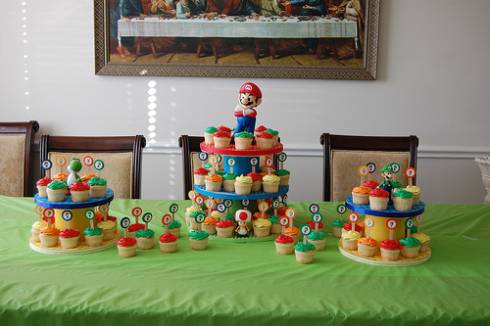 Swishersweets80, thank you for the images!