Lego Luigi will turn Mario Red with Anger!
Super plumber Luigi usually plays second fiddle to his more popular brother, Super Mario, but that doesn't mean he is appreciated just as much. Luigi fan dm_meister shows us just how important Luigi is by taking the time to make a LEGO version of the character.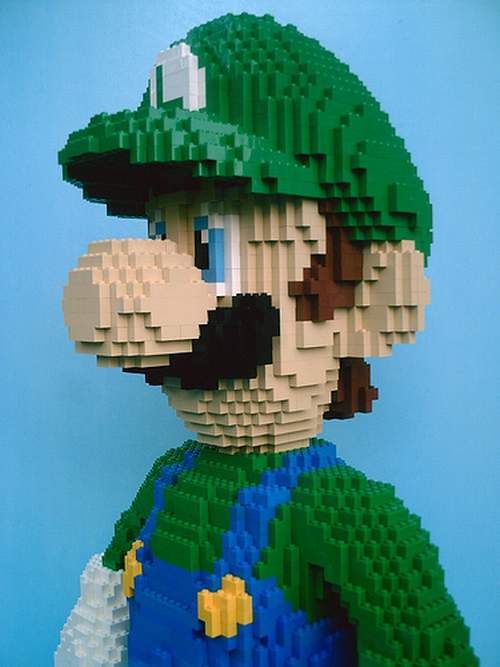 Standing at 77cms, this LEGO version of Luigi is built from 80 layers of bricks composed mostly of the plumber's characteristic colors of green and blue. The sculpture looks so cool, Mario would definitely turn red with envy (I'm loathe to say green at the moment..) just like the funny Luigi video. All that is needed to complete the picture perfectness is a mean looking LEGO Bowser with some poisonous mushrooms thrown in for good measure. Of course, you'll eventually have to make a LEGO Mario to go along with this figurine and making it would be easier since the brothers look so alike.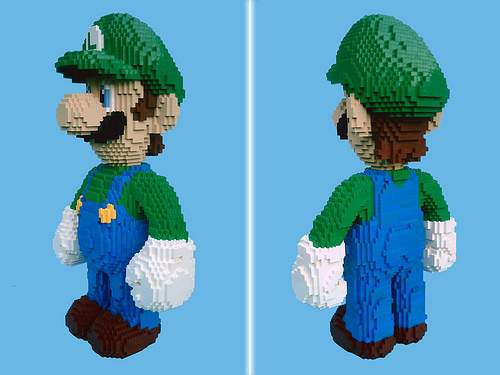 LEGO fans are fond of making just about everything from LEGO bricks and it may seem like child play but is a whole new art form in real. It must have taken hours to build Luigi even though he doesn't seem like an extremely difficult choice. On the other hand, only the coolest are chosen to be immortalised in LEGO bricks and this is a sure sign of the plumber's popularity!