Legend of Zelda Wii Mod
Link has been busy fighting the Prince of Darkness trying to make sense of the chaos in Hyrule for so very many years. And now, the battle has spilled out of the fantasy land right into your living room, giving you the chance to wield Link's mighty sword and carry forth with the battle.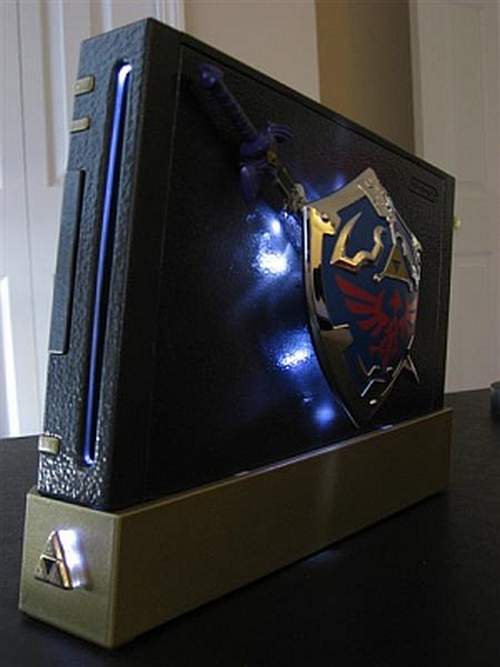 If you think I've lost my marbles then just take a moment to hear me out; introducing the Legend of Zelda Wii mod which has been pimped up to the point of perfection. The obviously best part of the mod is the sword and shield ensemble which had been a collectible, highlighted in place with blue LEDs. The sword is detachable, offering you endless hours of fantasy play, pretending to rescue Zelda (or any other Princess for that matter!) Apart from looking more amazing than words could possibly imply, the proceeds of the Wii mod went to a children's charity called Child's Play. Link saves not just the princesses but the princes, too, you see.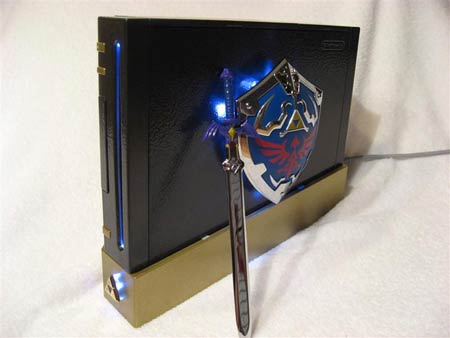 Via: Engadget