June Nintendo Power Cover Reveals New Shinobi & Sonic Generations 3DS
The June issue of Nintendo Power 100% confirms that a new Shinobi game and a Sonic Generations port are both in the works for the Nintendo 3DS.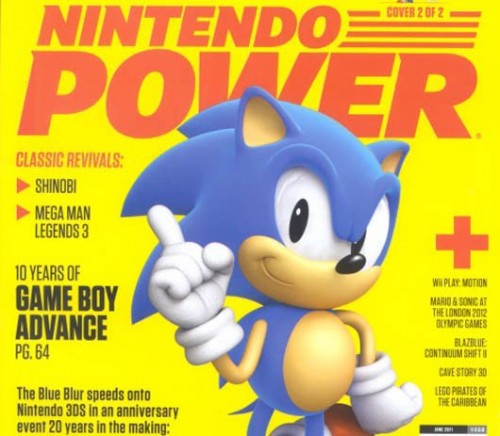 When I first saw this June Nintendo Power cover — with classic Sonic posing in all his coolness — I had check my calendar twice, because for a quick second I thought we had gone back to 1990's — grunge bands, the birth of the Internet, and President Bill Clinton playing saxophone on The Arsenio Hall Show.
Thankfully for my own sanity, this new Nintendo Power cover is from the year 2011, and more importantly confirms that a new Shinobi game is on the way (hooray,) along with a port of the next Sonic game — Sonic Generations — to the Nintendo 3DS (double hooray!) Now a Sega earnings report had already outed that a 3DS port of the anniversary project to celebrate the famous blue hedgehog's 20th birthday, which is slated for a PlayStation 3/Xbox 360 release in late 2011, is on it's way.
Meanwhile, the reveal of a new Shinobi game in the works has to be the most surprising and greatly pleasing — only because its the return of an awesome action series from Sega. A flagship character from the days of the Sega Genesis, with great titles such as the Arcade classic Shinobi, Shinobi III: Return of the Ninja Masters for the Sega Genesis, and the cult-favorite PlayStation 2 version of Shinobi in 2002 — which was the last time we saw our ninja hero slicing into the battlefield.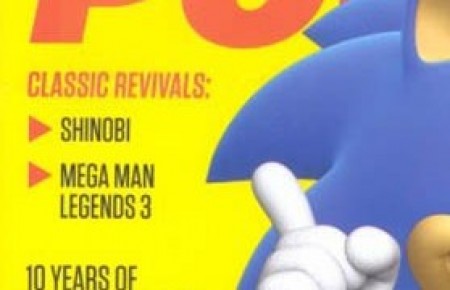 On the cover of the Nintendo Power magazine, the new Shinobi game is listed as a "classic revival." Does that mean we'll see a retro Shinobi getting a modern graphical face-lift ala Bionic Commando Rearmed from Capcom or the upcoming The Legend of Zelda: Ocarina of Time 3D? No info on that front yet folks, but thanks to a recent leaked promo video on Youtube, we now know that Kirkland, Washington based Griptonite Games has been supposedly pegged as the game's developer.
As you can see, the video has no sound and cruelly cuts off right at the all important climax — just right before the video claims that the new Shinobi game will be "re-imagined for the Nintendo 3DS." Whatever that statement means, we won't learn until Sega releases more info about the upcoming title, which they have promised to do soon. So hold tight to those joysticks gamers, it's about to get a lot more interesting come this E3.