Incredible Hulk Wii Mod makes me Green with Envy
Just when you thought that modding was all about delivering a nice paint job, the green monster arises to prove you wrong, and this time I'm not talking about jealousy. Modder Joe's alter must have some serious issues because it burst out of him for some 100 hours over several days to completely bash up his Wii mod, but we're not complaining.
The handpainted job looks good and the bricks do look very real but that is nothing when compared to the figurine of angry Incredible Hulk exploding his way out of the mod. Talk about being out of control, Hulk really did some damage this time. Interestingly, the innards of the console were miraculously unharmed and this scary looking mod can still be used to play games (not that anyone would wish to do anything more than just display this awesome piece).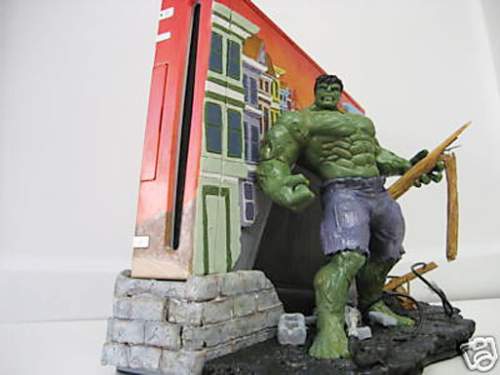 Hulk's best known for his non-existent anger control and wild antics as he goes into annihilation mode but he did contribute to the Juvenile Diabetes Research Foundation because 10% off the sale of this ($290) went to the charity. Try convincing anyone that Hulk loves little kiddies, though. They just won't believe you.
Via: Geekadolphia