Run a Restaurant On Your Own by Playing Fast Food Panic
While there have been many fighting games, and video games that cater to the basest our emotions, there hasn't been many games that cater to eating and cooking. If you are the kind of person who loves cooking or ever dreamed of running a restaurant but just could not make it, you may love this cool game called Fast Food Panic. Fast Food Panic has been developed by Southpeak and would be out on 5th of January. It is expected to cost $32.98 and is a great way to begin the year.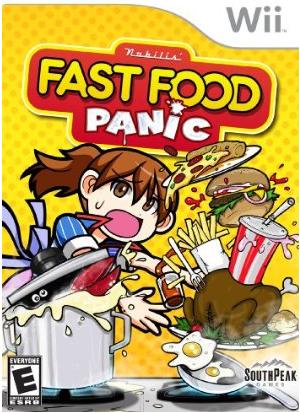 The game allows you to create the best restaurant in the world and you could cook amazingly tasty dishes. The plot centers on making your customers happy and wishing and being polite to them when they stop or pass by. You would also have to keep your restaurant clean. The game is pretty fast paced and any foodie would love to play this game, as it caters to one of the 7 deadly sin, which is undoubtedly gluttony.
The game also makes sure you work hard, as you have to help your waitress, make deliveries, receive and make calls, and also make sure that the clients return to your restaurants again. It is an innovative game that has not been thought of earlier. If you fear you will put on weight with all the rich food you would cook, you could practice Yoga on Wii yoga with the help of Anja Rubik.