Dungeon Raiders Included Of Egypt To Count Dracula's Castle
Actually the enjoyable games whose story matches the level of creative day dreamers, who live in their fantasy land filled with dragons and monsters, are something worth playing. Enough of this high tech car crashing and Bazooka blasting, let's have a taste of some ancient blood and guts technique in the game "Dungeon Raiders". This Action Adventure genre game is being created by Cyandie and so that its profits don't go to some one else, they themselves are publishing it and it is ready to release on 13th June.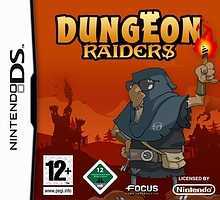 This game is here to take the player back to the era when there were no bullets or guns, no masks or no high tech bullet proof suits. There were only bows, arrows, swords, axes and a will to survive. The game takes place in a fantasy land which will show you the craziest places ever. The player controls a team of characters, who have been specially chosen. The Gandalf needs no introductions, a failed thief called Luigi and Extermino who is a slayer and doesn't even think about slitting some ones throat off. There are numerous traps and a huge collection of countless traps with wild creatures move through most of the area.
It contains the mixture of dragons along with castle era while the player has to solve mysteries while looking fantastic. With numerous wild and action packed puzzles, riddles. The player has to find his way out through pirate's caves. Form Egypt to corridors of Count Dracula's castle, this game takes fantasy to a new level.
This one is straight from a crazy dream and is surely to be a killer one on every Nintendo DS consoles. It comes with a price tag of $29.99 and I guess its cost is absolutely worth it.
You can see some other Wii Nintendo games like Sin & Punishment 2 and Trauma Team are real interesting.