Cute Super Mario Pillows for Retro Gaming Fans
Retro gaming geeks who began their gaming journey with Super Mario will never forget the endearing Mario and animated characters of the game. The products inspired by Super Mario Bros and other retro games prove their popularity across all ages.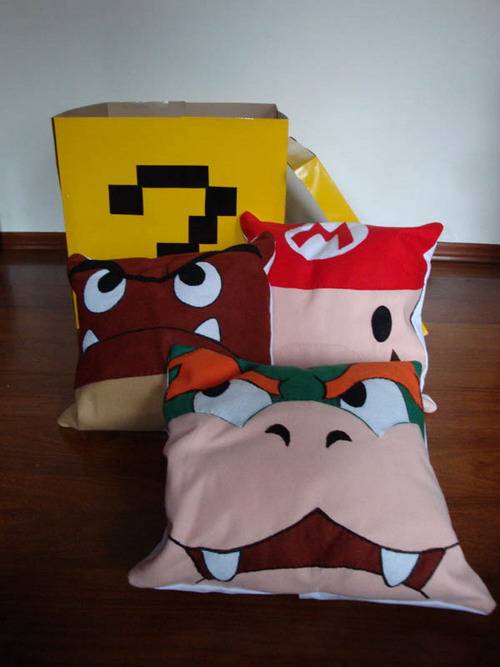 Here renatahashimoto has created these cute Super Mario pillows featuring Goomba, Bowser and Mario. The pillows look extremely lively, vibrant and colorful.
If you are Mario fan and scrolling down for details to buy these pillows then you will be disappointment. These Super Mario Pillows are not for sale yet. But the creator of these awesome pillows has plans to open an Online shop soon and one can hope she begins her journey with endearing Mario – who is a time tested good accomplice of gaming fans.
Apart from entertaining and challenging games NES has given world a whole new way of creative expression. Isn't it amazing that gaming characters often become creative inspiration behind different designs and products? Not convinced? Then take a look at Awesome Super Mario Artistic Tattoos or Super Mario Bros Quilt.