Cool Nintendo Logo Tattoos
Who would have thought that Nintendo, a company that made cards, went on to run a cab business and even try their hand at something called a love hotel (yep, its EXACTLY what it sounds like) would one day become one of the best loved video game brands in the world. That is exactly what Nintendo did and with much success. Today, people love the brand so much that they are willing to experience excruciating pain just to have the company's logo indelibly etched into their skin (yes I know, most people who have tattoos claim it didn't hurt at all, and not ALL tattoos end up infected….).
Of course, love for the brand is not necessarily the only reason for getting company logos tattooed on your skin. Most companies are willing to pay you good money to advertise their product on your body… I wonder how you sign up for these things…
Here are some of the better looking Nintendo art logo tattoos, besides the Super Mario Bros. Tattoos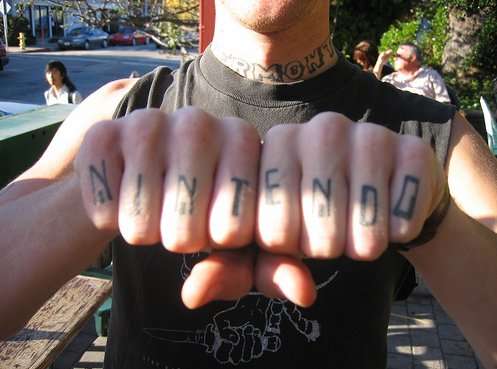 This one is pretty straightforward, and it isn't REALLY the logo, but I guess it will qualify
Second on the list is on the outside of the calf, which is a black and white version…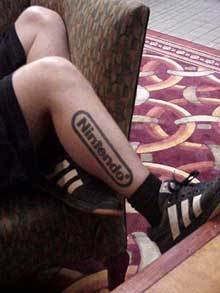 The next two are tatts of the Nintendo seal of quality logos, one b&w, one colour. Again, pretty self explanatory.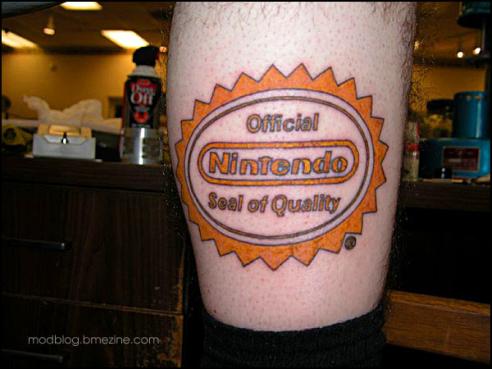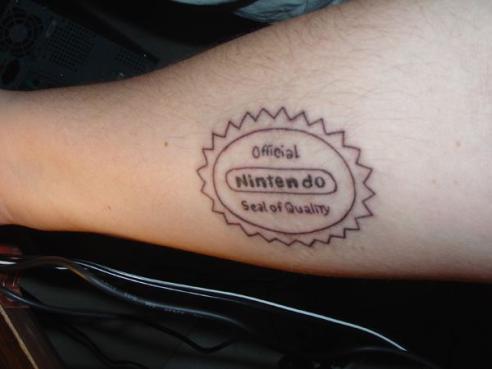 The next two are the most creative of the Nintendo logo tattoos, and they're both on women. Is the first one a black and white tattoo?? I wonder….