Colorful Super Mario Cake Looks Yummy
It isn't a surprise to learn that someone, somewhere in the world is baking a Super Mario Cake all the time. Here is a cool Super Mario cake as well, which comes in green and turquoise icing. The details look really cute and your mouth would not stop watering if you took a good look at this cake.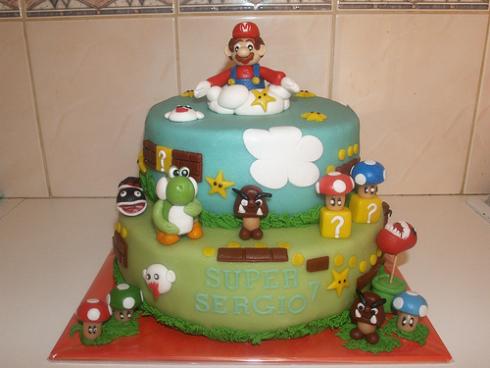 It also must be of a pretty decent size and if you decide to invite your friends home, you could all devour the world's most famous gaming characters. Apart from Super Mario, you could also see the other characters from the game all strategically placed around the cake by theDamnMushroom. It is not clear if this cake is up for sale, but your local baker could certainly bake one for you if he has some artistic talent.
Also, you could try and bake a Super Mario cake yourself at home, if you have a little patience and are willing to go wrong a couple of times. Like I mentioned earlier, there have been infinite Mario cakes baked around the world. Some of the more interesting ones always make it to the blogsphere. You should read about the cool Life Sized Wii Cake and also the Super Mario Brothers Cupcakes. If the love of your life also is a great fan of Super Mario, why don't you try getting yourself the Super Mario Wedding Cake?
Via: Sprite Stitch