Bowser Hoodies for Dressing Up like the Super Mario Bros Game Antagonist!
Bowser, the King of the Koopas, the super villain of the Super Mario series, is probably the most popular antagonist of the gaming world. For the fans of this anti-hero, two designers at devianArt have created couple of scary Bowser Hoodies. One can just pull on any of these hoodies and dress up like a sinister antagonist for Halloween or any other party with scary themes.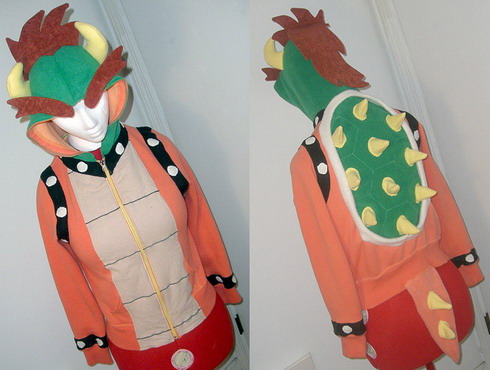 Bowser Hoodie by Usako-Chan was designed especially for a friend's girlfriend on the eve of Valentine's Day. This hoodie is feminine version of the Bowser and hence looks very interesting. We need evil power to overcome all odds and that's why Bowser and evil characters become so popular. The best part of hoodies is that one can just slip into them and become the character. It is indeed like getting under the skin.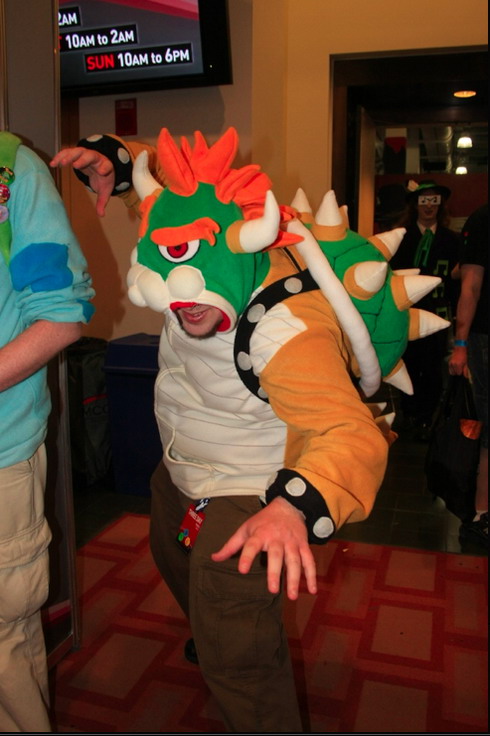 The other Bowser Hoodie has been designed by invader-gir for boyfriend Steve but the designer is open to accept more commissions. This Bowser Hoodie looks very scary and sinister just the Bowser creature itself.  This indeed is hard work and one may have to pay a lot for the time and effort of the creative designer.
It would be interesting to slip into these hoodies and connect to the power of these evil characters. Just wearing one of these hoodies will make even the meekest person transform into powerful antagonist. Kudos to the creators of awesome virtual gaming characters and the designers who make them become real.
To add to power of Bowser and some fun element to your scary appearance you can Dress Up Your Pet Dog as Super Mario!